Restaurant is Closed
Opens at 10:00 AM on Wednesday
Specials
Brunch
Lunch
Sides
Cafe Treats
Cold Beverages
Espresso Bar
Frozen Items To Go
Specials
Brunch
Lunch
Sides
Cafe Treats
Cold Beverages
Espresso Bar
Frozen Items To Go
Specials
Crispy Fried Chicken Sandwich
Crispy fried chicken breast marinated in hot sauce & buttermilk, coated & fried in waffle batter w/cajun seasoning on a focaccia round w/ spicy mayo & red onion. Served w/ side salad.
Beyond Burger
Beyond patty on a house made vegan bun, topped w/ grilled onion, spicy aioli, tomato, lettuce & avocado. served w/ fries.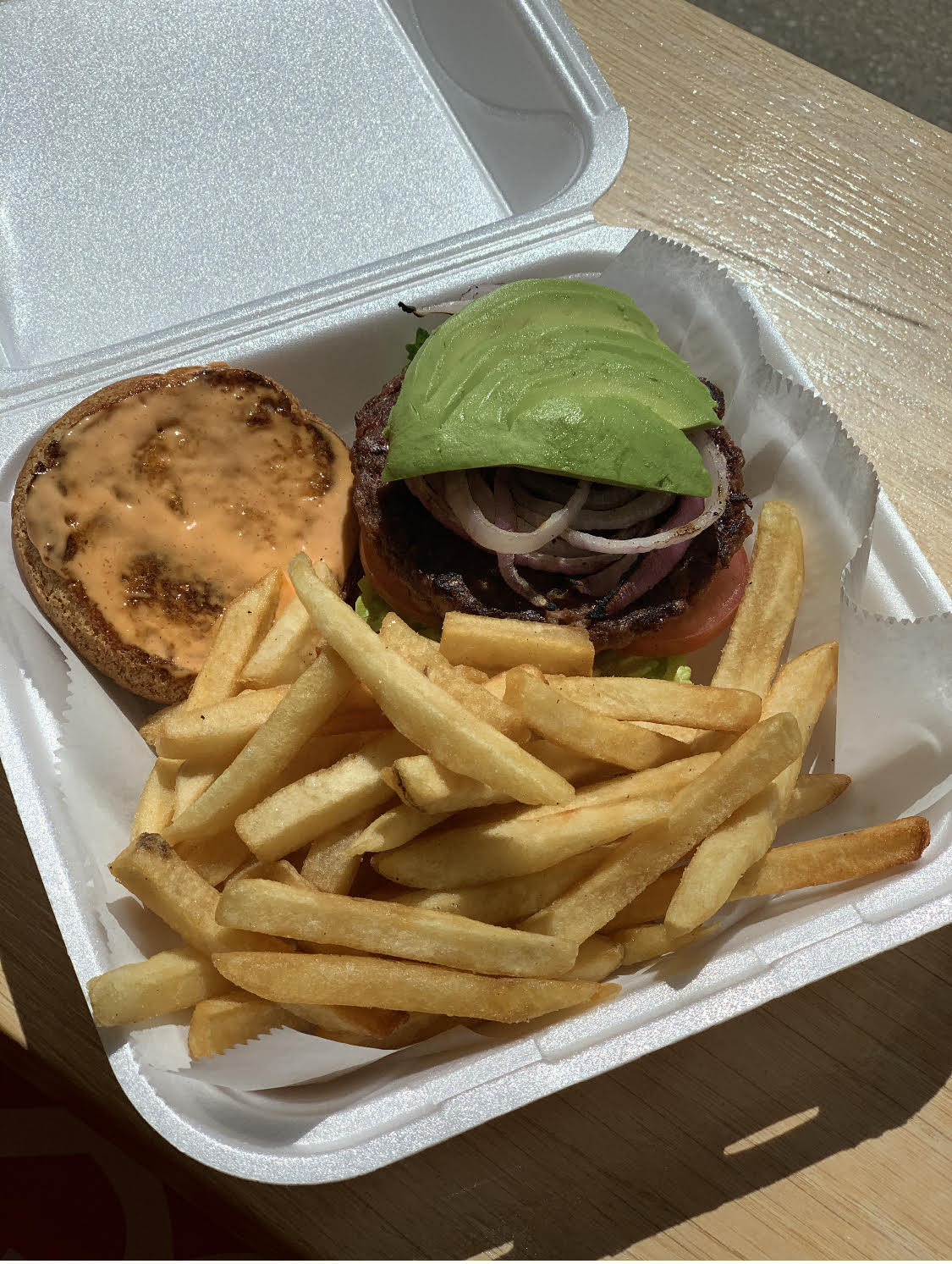 Veggie Panini
Grilled zucchini, eggplant, red bell peppers, sauteed spinach & avocado w/ spicy aioli on a foccacia round. served w/ fries.
Granola (Maple Cinnamon)
Ingredients: cashews, pecans, walnuts, maple syrup, almonds, sunflower seeds, sliced almonds, coconut oil, coconut flakes, cinnamon, salt. *Organic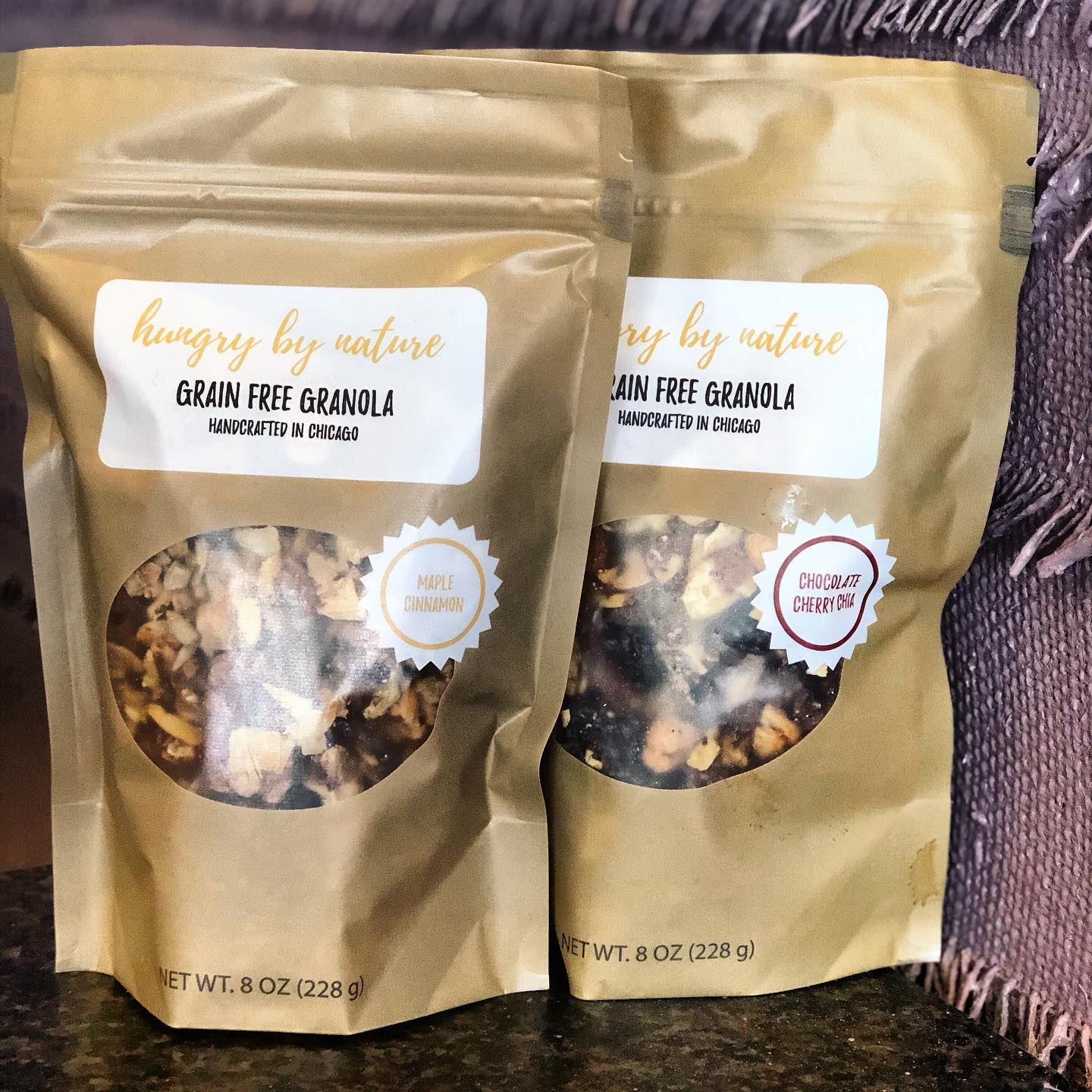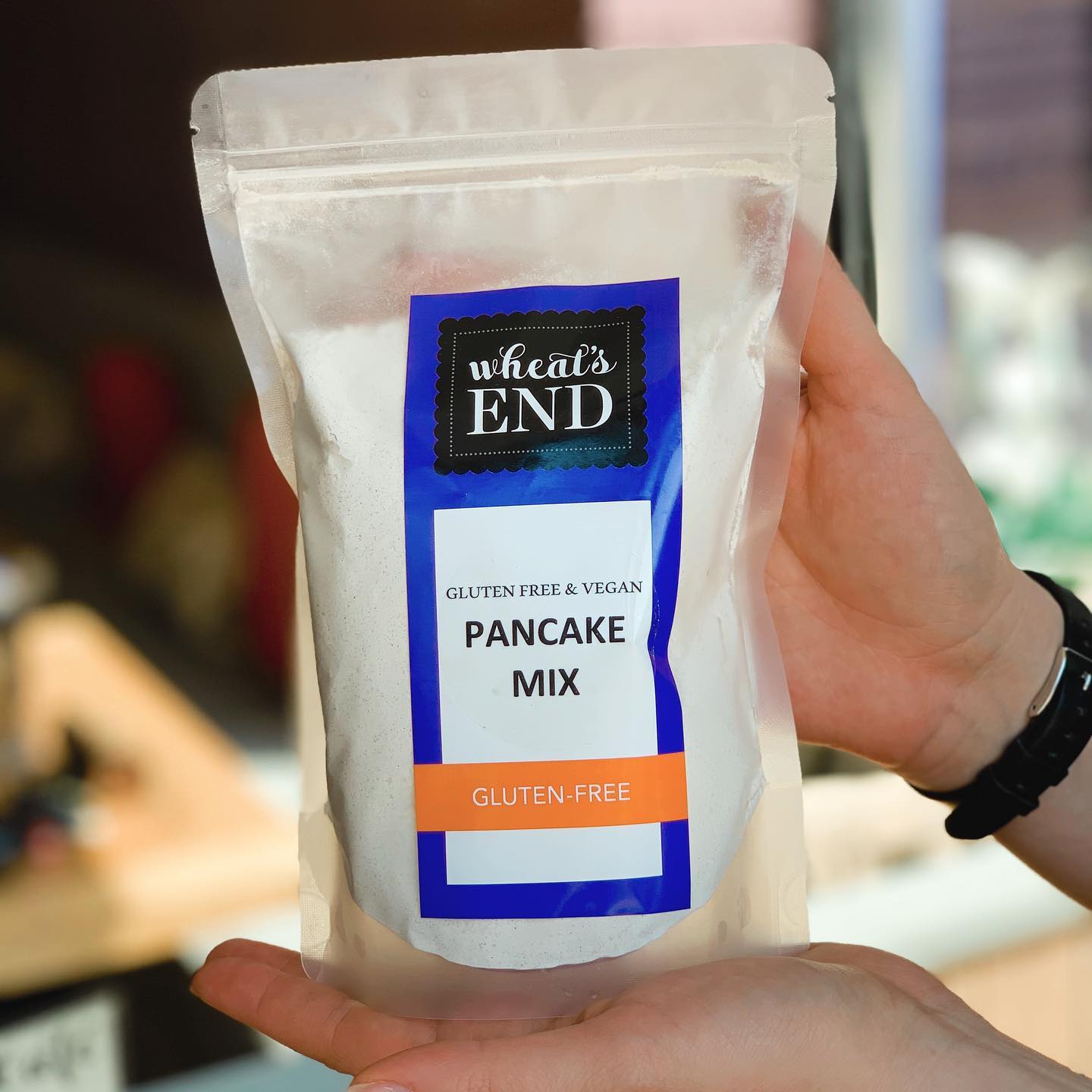 Breakfast Tacos
Three corn tortilla tacos filled with scrambled eggs, chorizo, topped w/a refreshing avocado salsa & served w/small side of greens (add French fries +2)
Pumpkin Carrot Soup
w/a slice sourdough.
Brunch
Signature Popover
Light, crispy, and puffed with honey butter.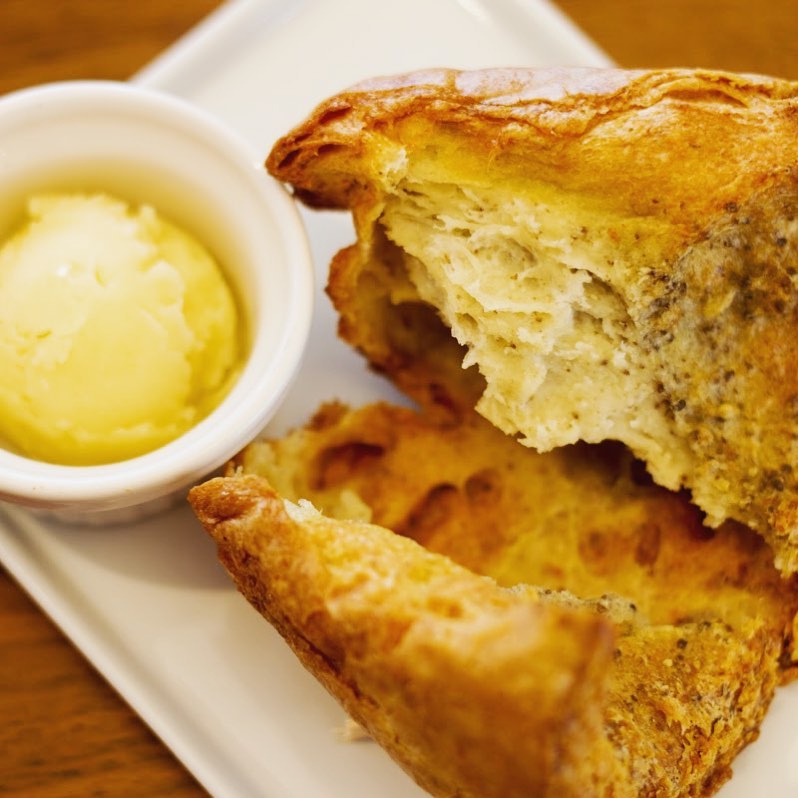 Open Faced Egg Sandwich
Choice of English muffin or bagel, 2 eggs, Cheddar, and herbs with greens.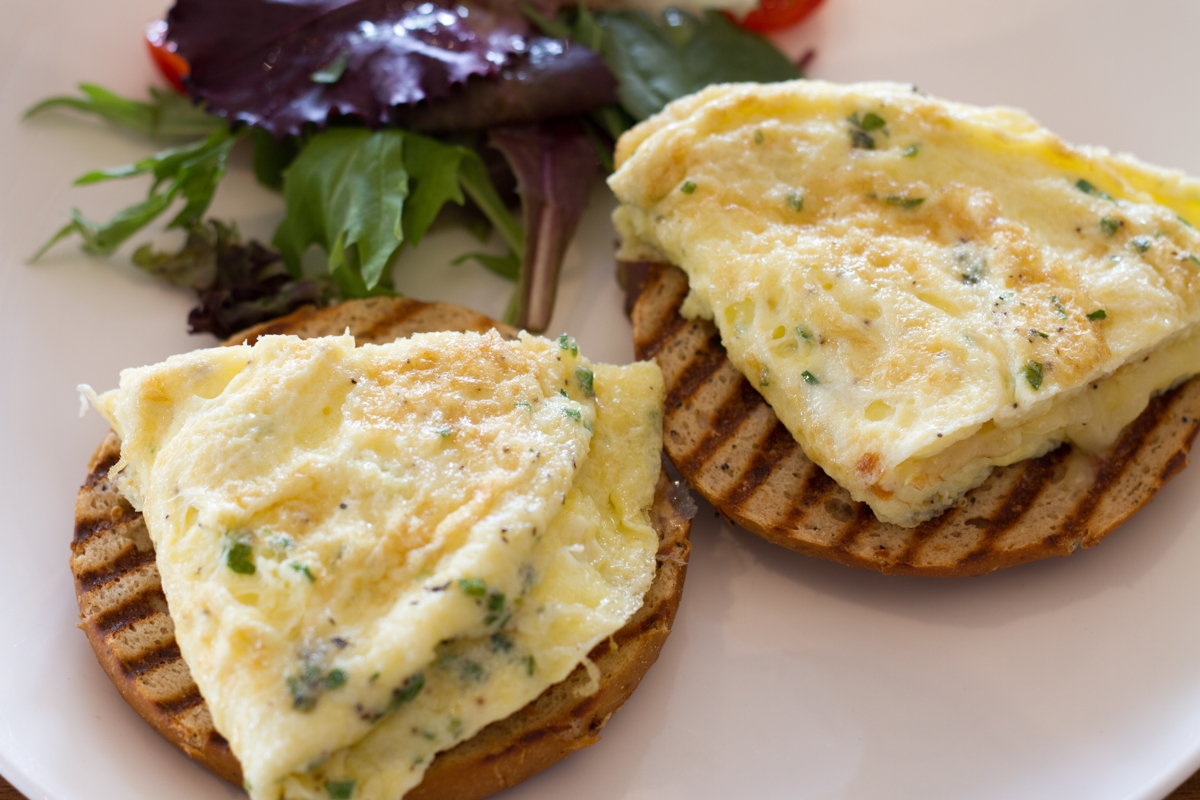 Smashed Avocado Toast
Sourdough bread, avocado, cherry tomato, and cilantro. Vegan. Optional: add an egg to each slice.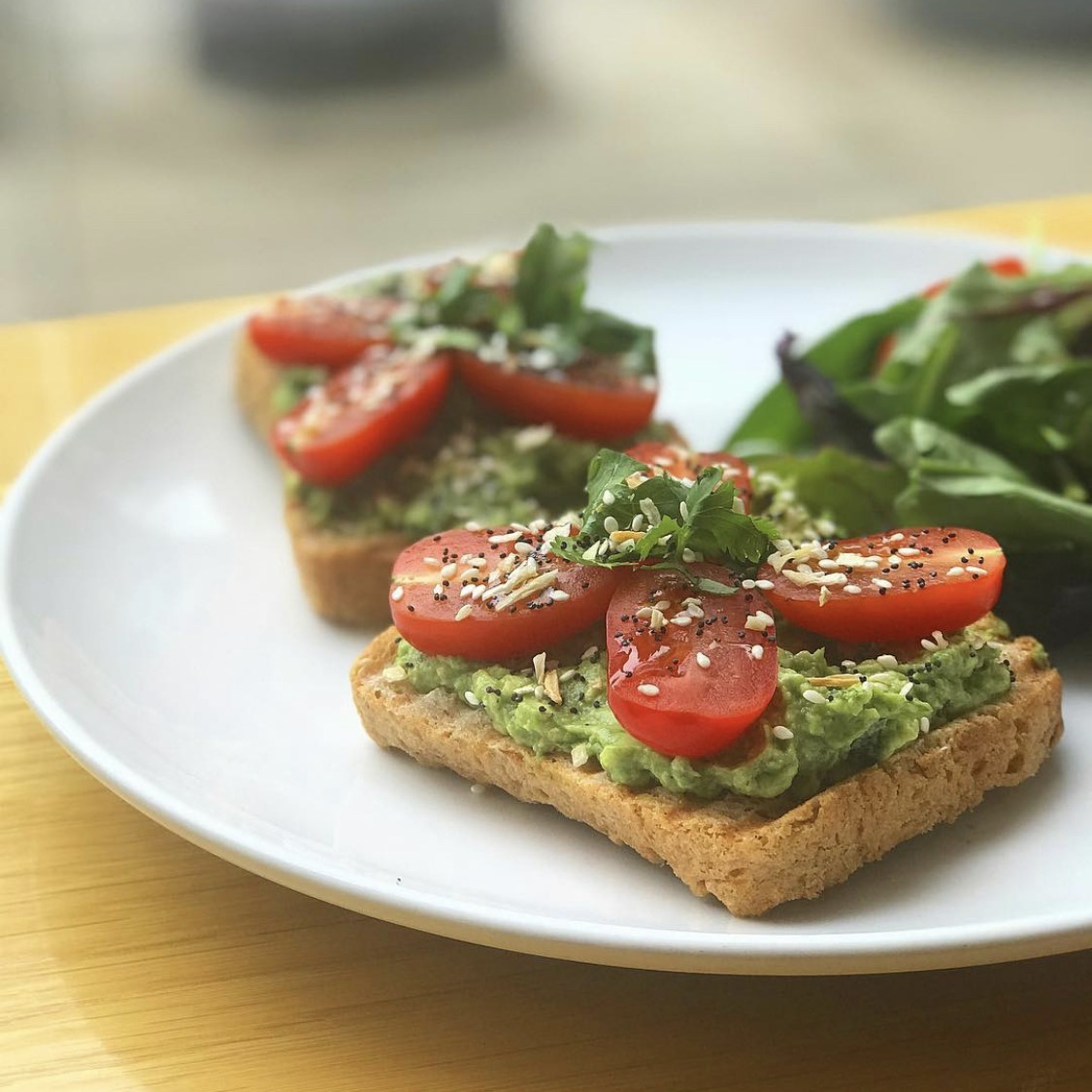 3 Egg Omelette #1
Spinach, Tomato and Feta with side of potatoes.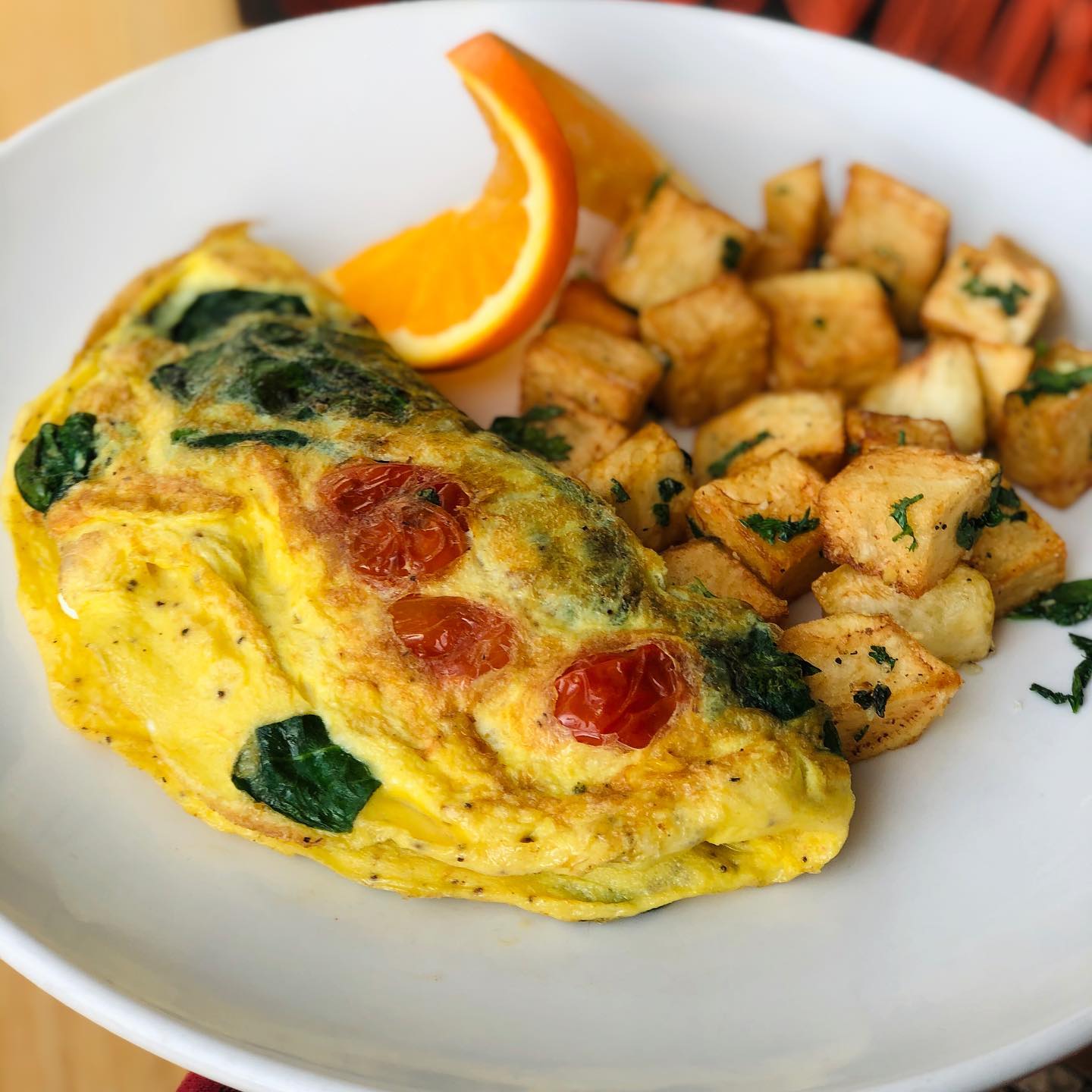 3 Egg Omelette #2
Chorizo, Avocado and Cheddar Spinach, tomato with side of potatoes.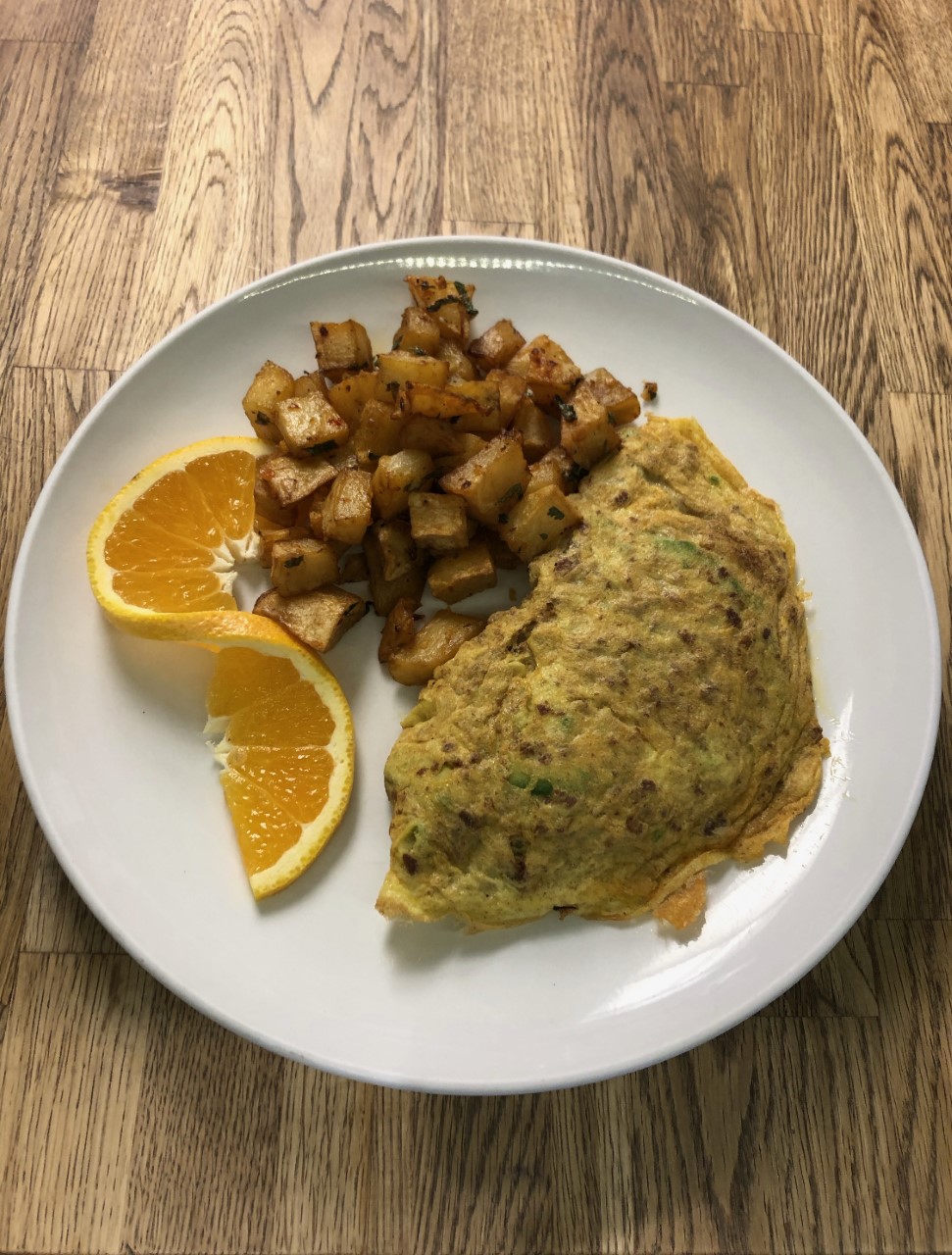 Wheat's End Pancakes
Dairy-free pancakes served with homemade maple syrup and butter. Dairy-free butter available upon request. Available vegan.
Belgian Waffle
Blueberry or fresh banana and chocolate chips with homemade and fruit compote and homemade syrup. Add organic maple syrup for an additional charge. Dairy-free.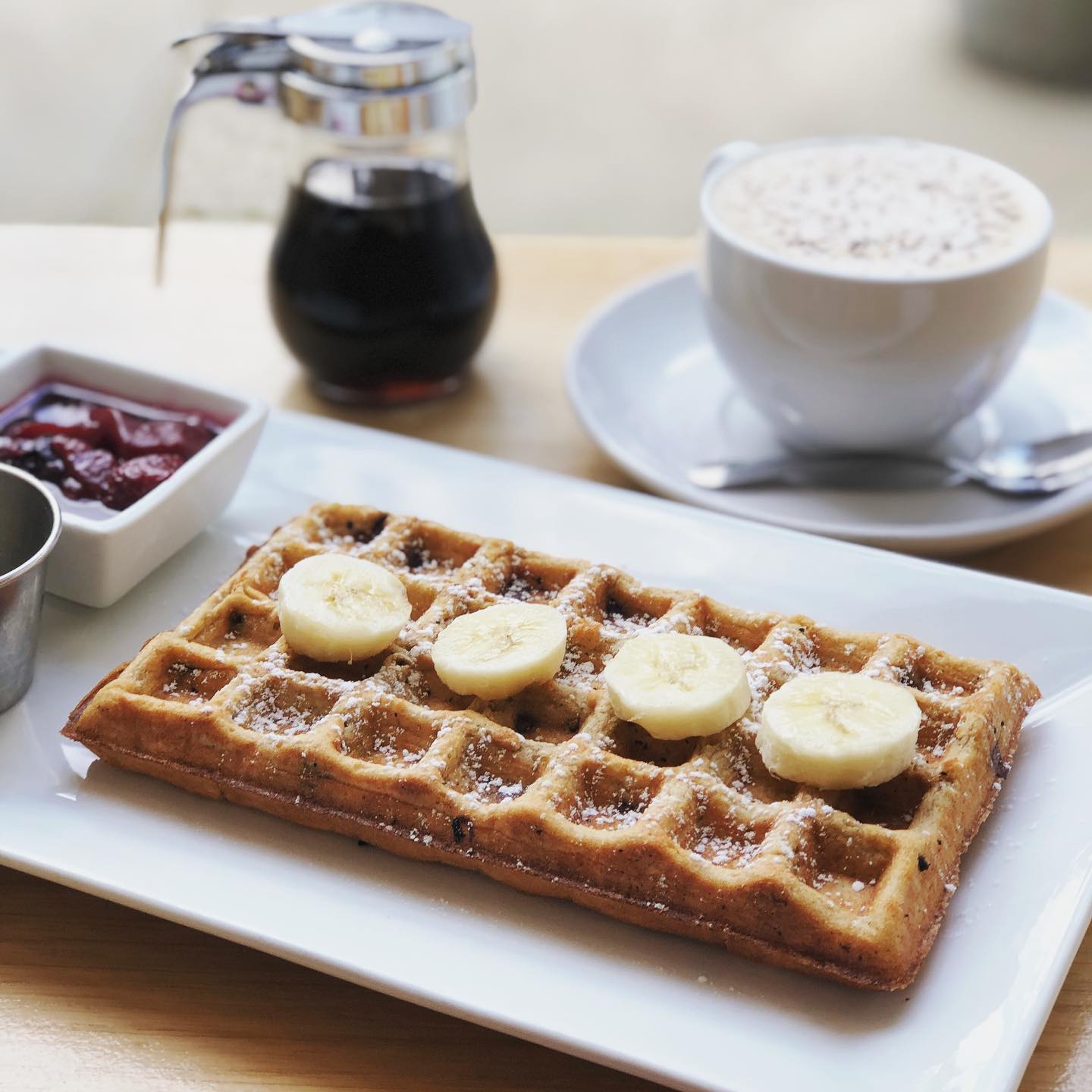 Wheat's End Skillet
Spicy potatoes, bacon, seasonal grilled vegetables, a slice of sourdough, topped with 2 fried eggs, mozzarella, and Cheddar. Add dairy-free for an additional charge.
Spicy Chicken and Waffle
Buttermilk and hot sauce (sambal) marinated chicken fried in waffle batter with sesame and green onion on top of the waffle.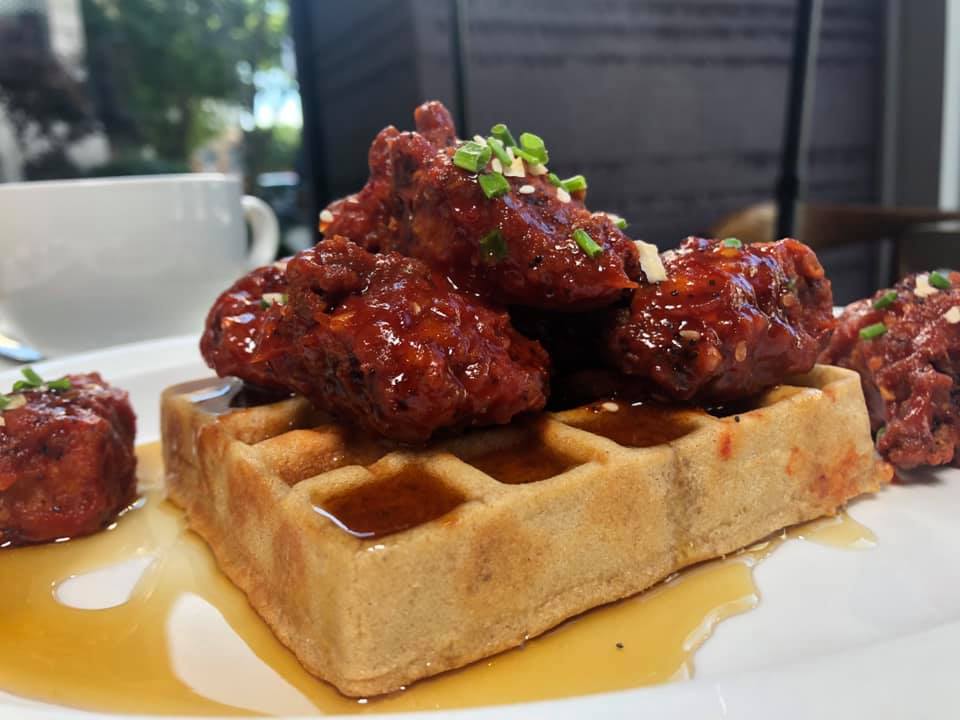 Bagel & House-Cured Lox
Toasted everything bagel, house beet-cured lox, herb cream cheese cherry tomato & red onion.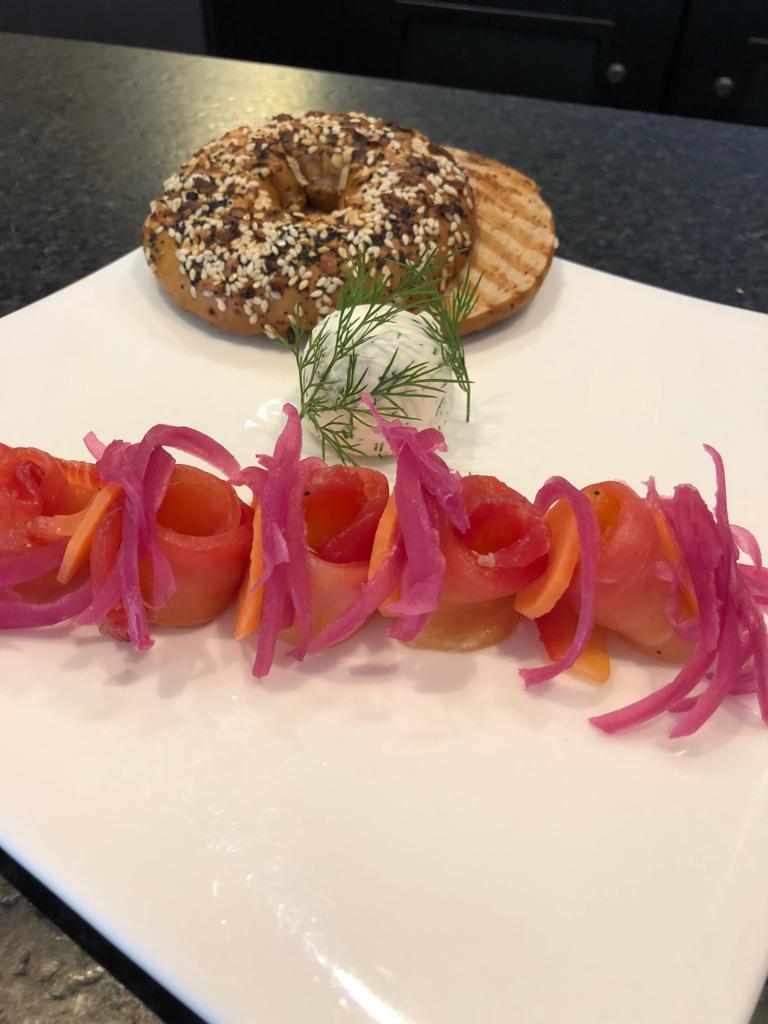 Lunch
Savory Soup
Tomato OR Lentil Served w/a slice of sourdough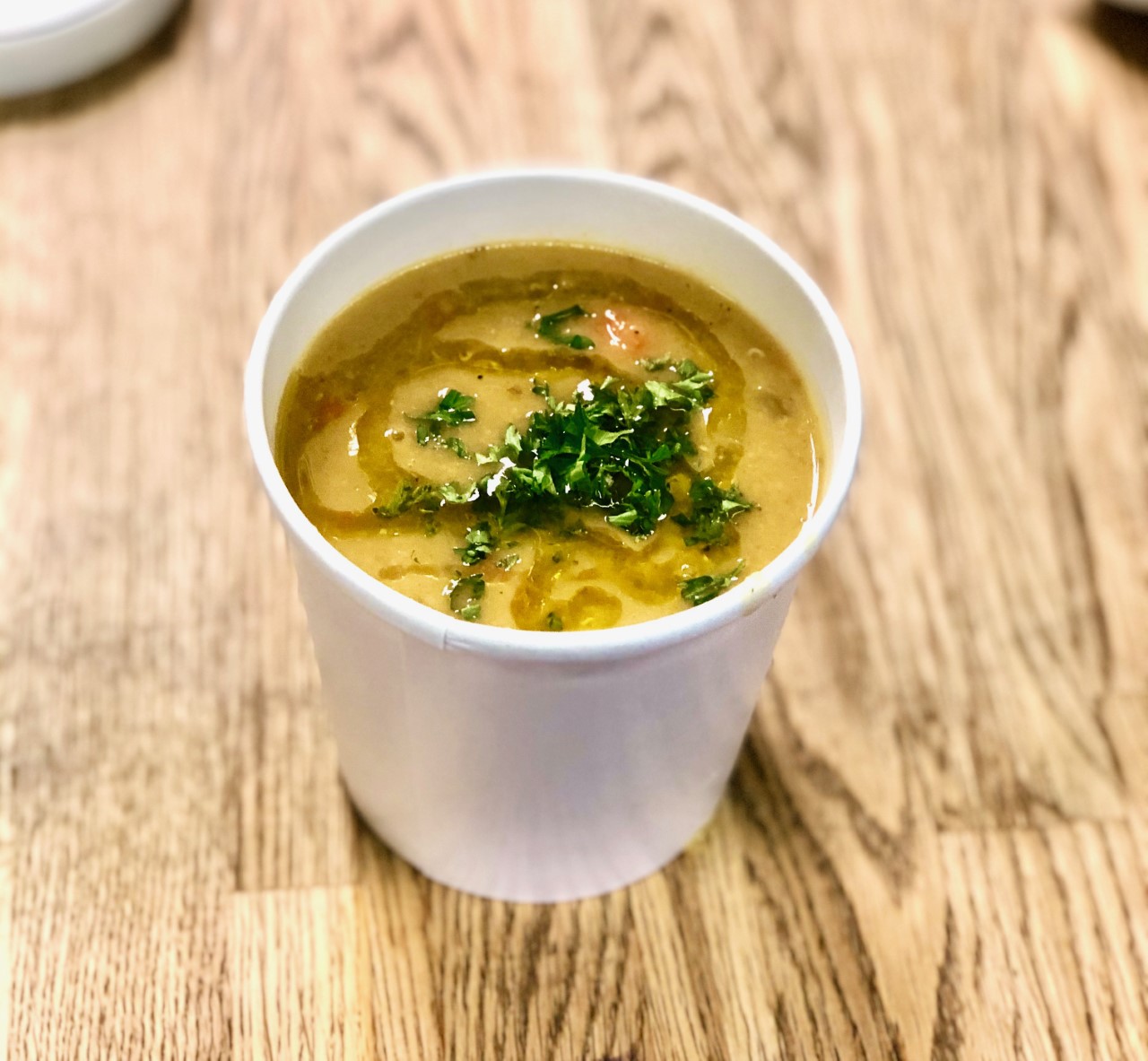 Buddha Bowl Lunch
Sauteed kale, cherry tomatoes, avocado, red and white quinoa topped with an over-easy egg, feta, and tahini dressing.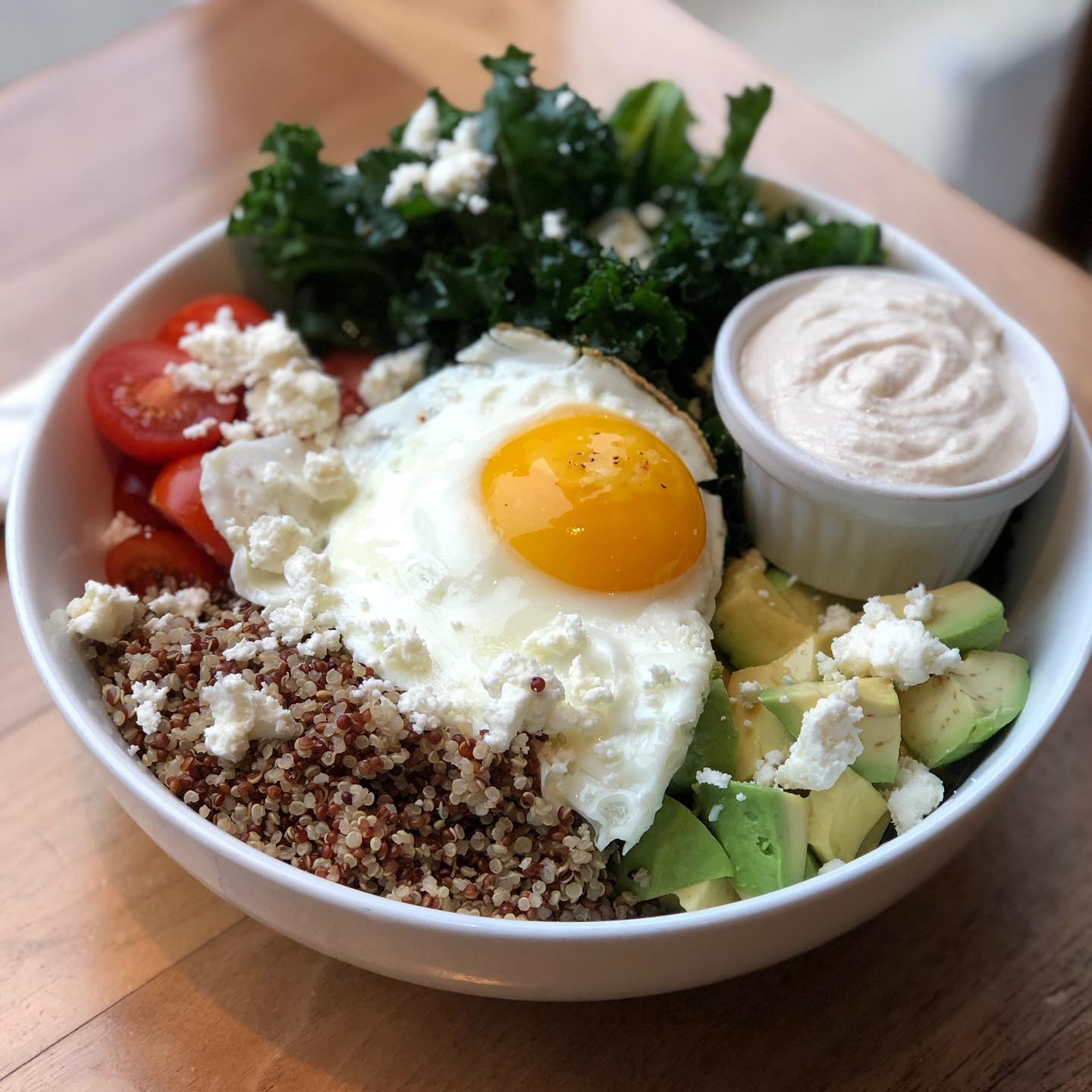 Grilled Cheese Lunch
Artisan vegan sourdough bread and house cheese mixture. Available vegan upon request.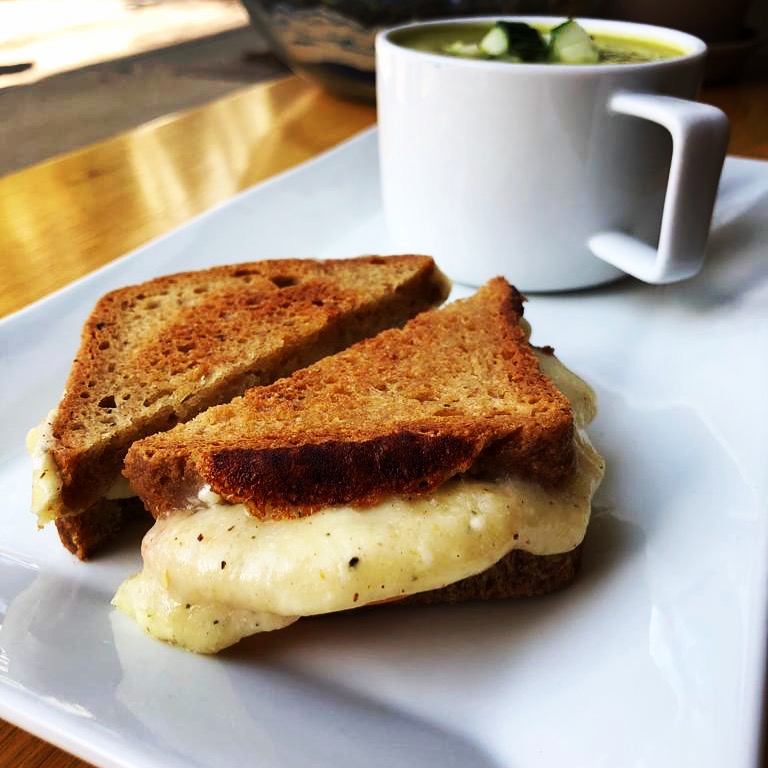 Old World Panini Lunch
Your choice of prosciutto or turkey with fig hazelnut jam and brie on focaccia. Side salad.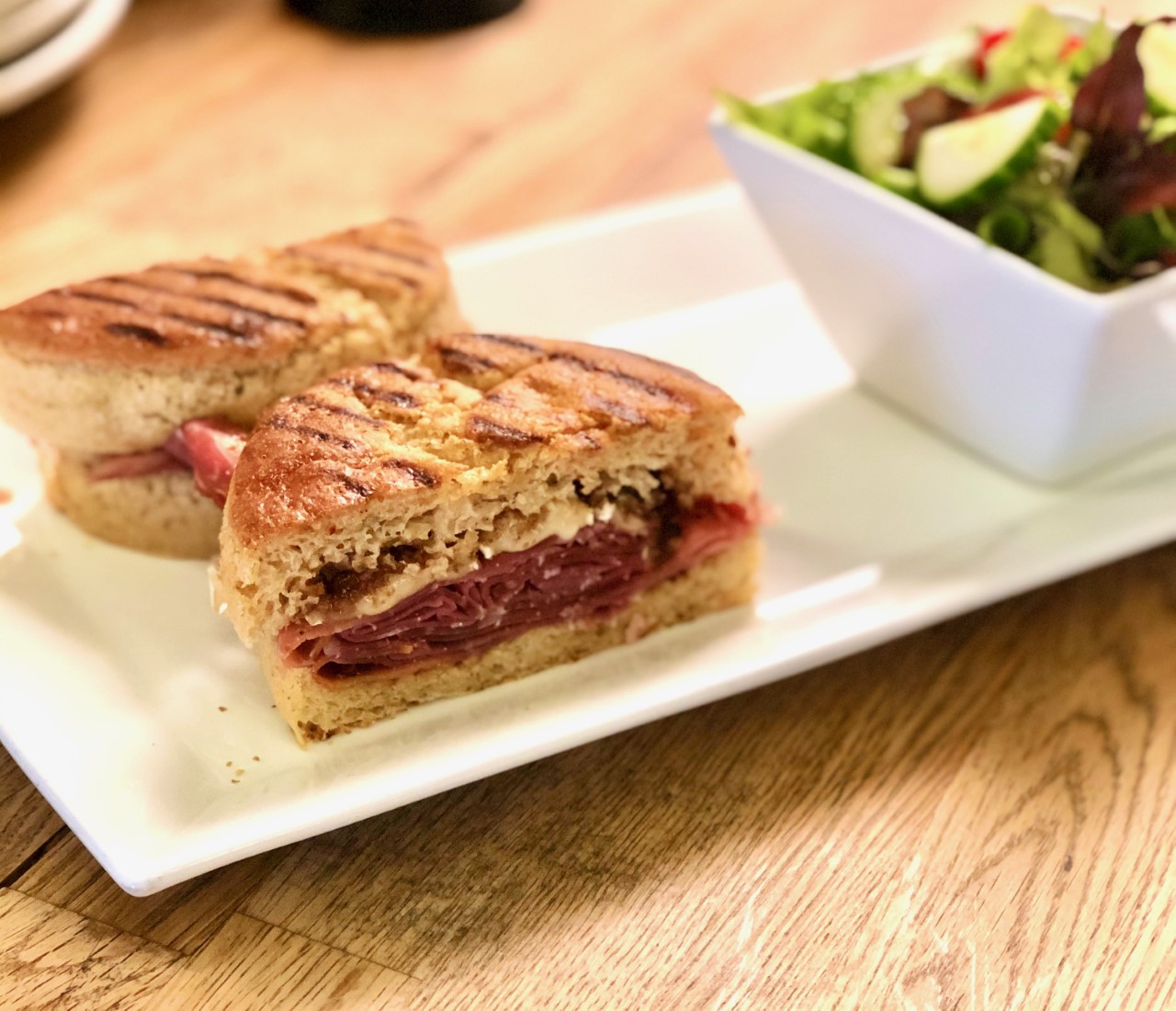 Gyro Lunch
Tzatziki or dairy-free tahini dressing, tomato, and red onion on our homemade pita with your choice of protein. Side of fries.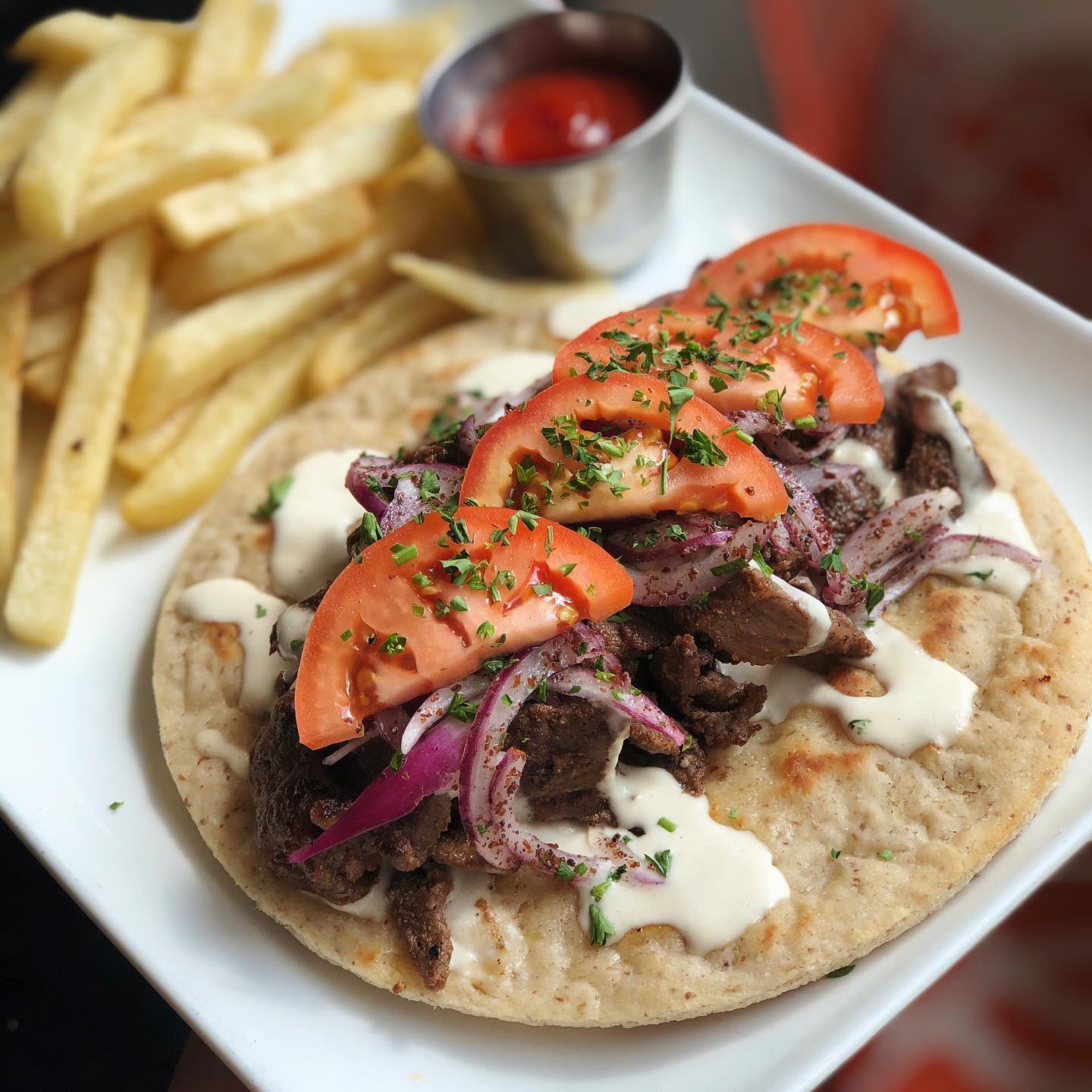 Falafel Pita
Falafel topped w/ tahini mixed cucumber, tomato & red onion salad on our homemade pita served w/ fries.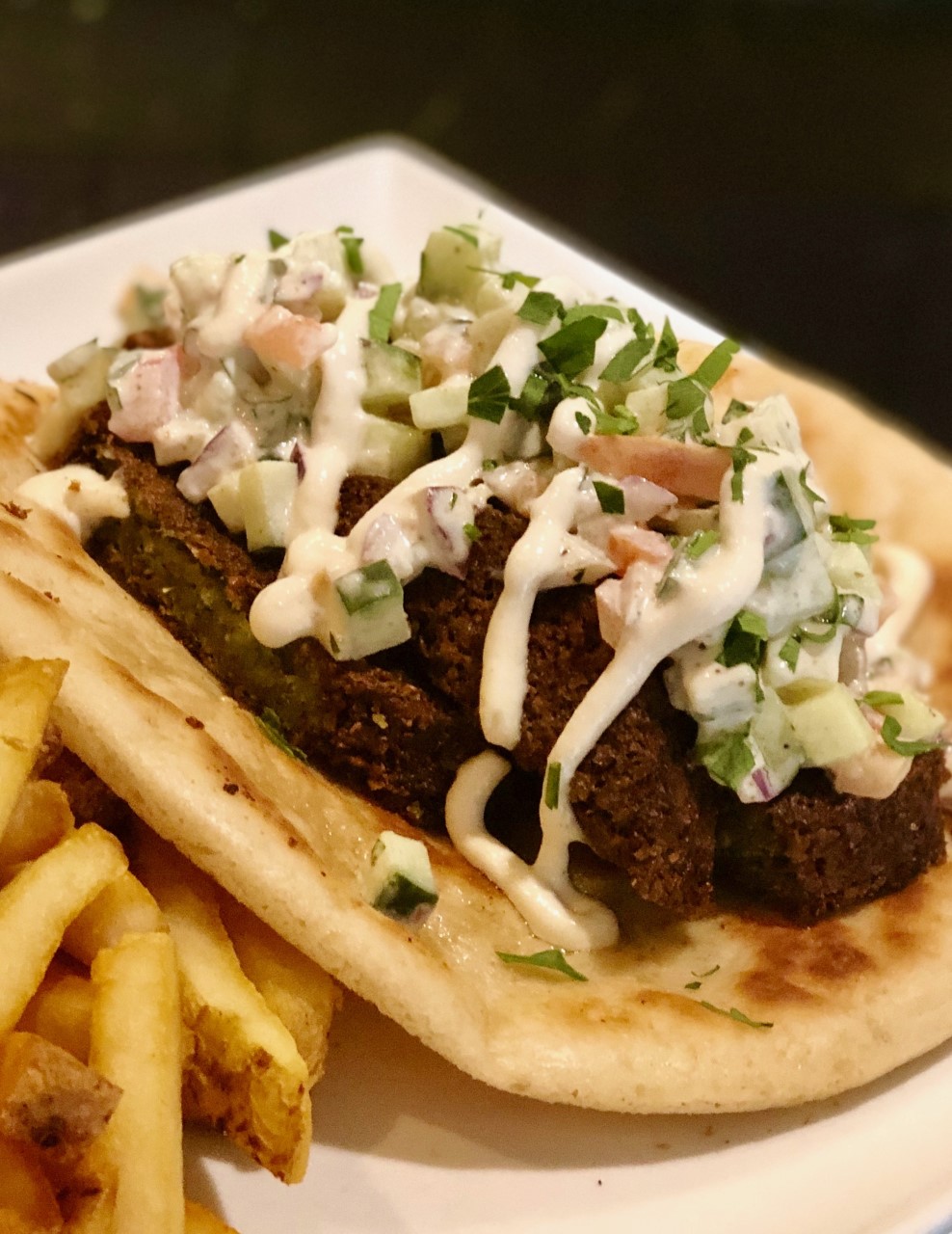 Turkey Cranberry Panini
Roasted turkey, cranberry sauce, Havarti, and sauteed spinach, and Dijonnaise on focaccia served w/ sweet potato fries.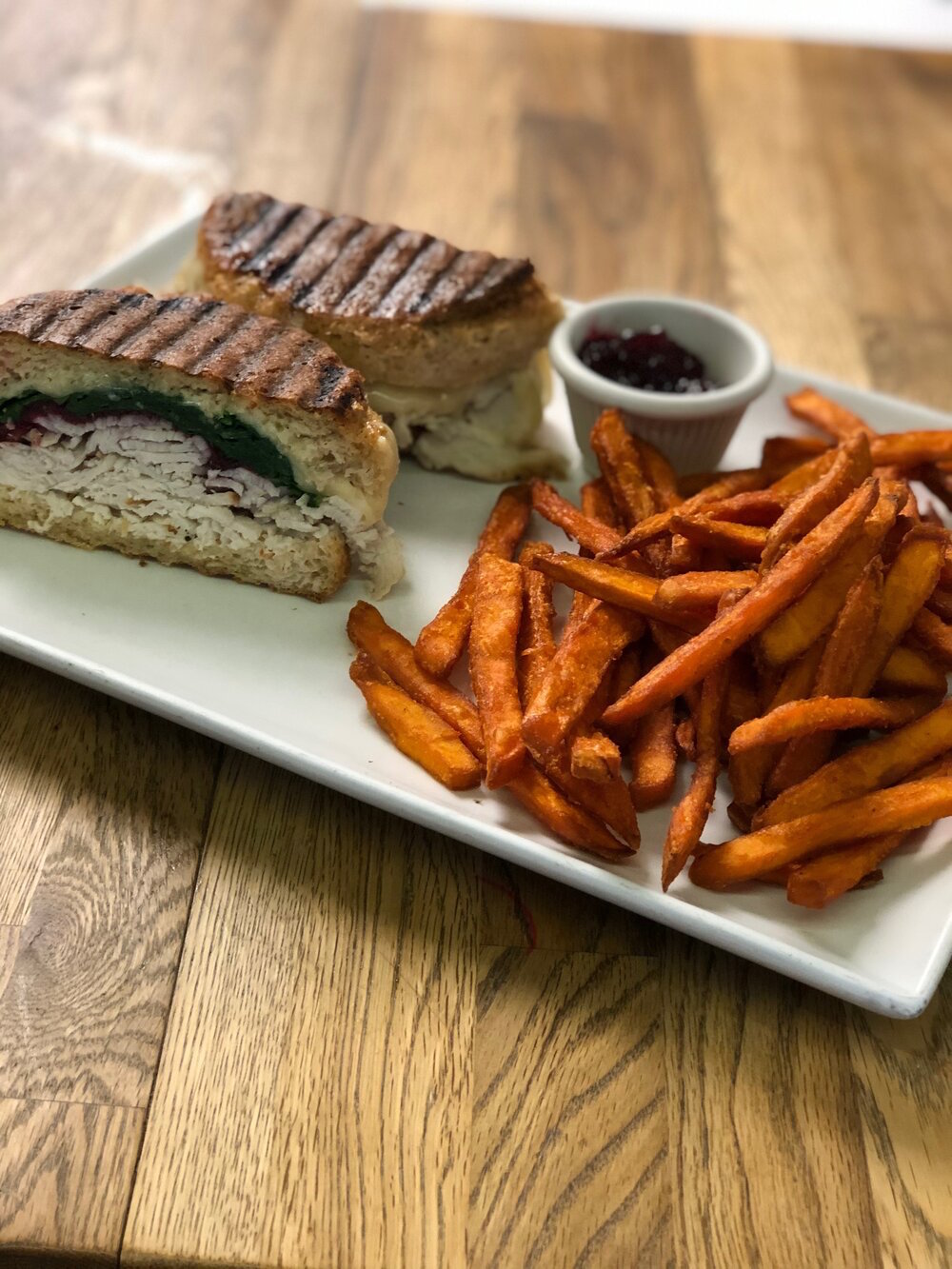 Sides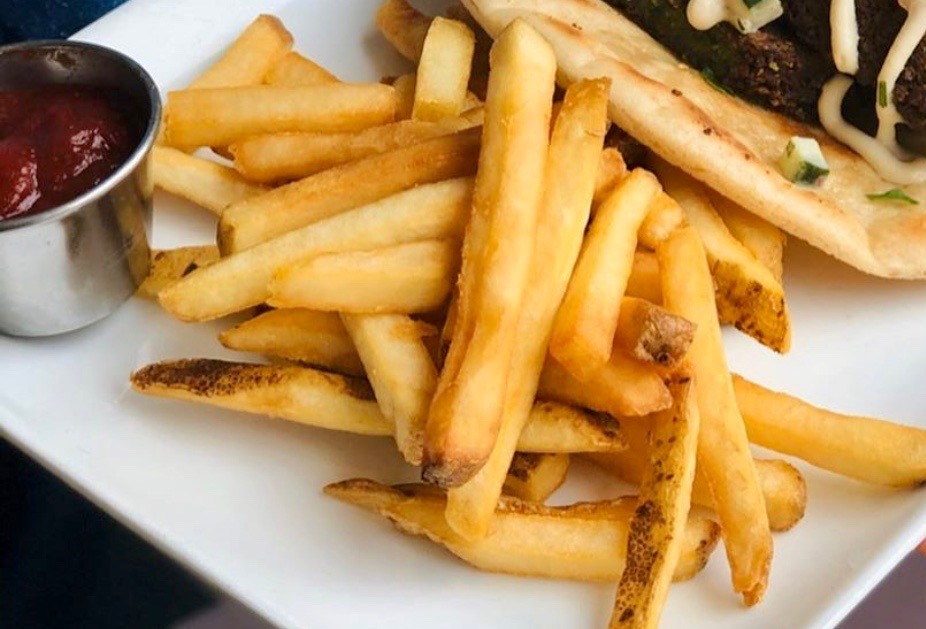 Applewood Smoked Bacon (4 pcs)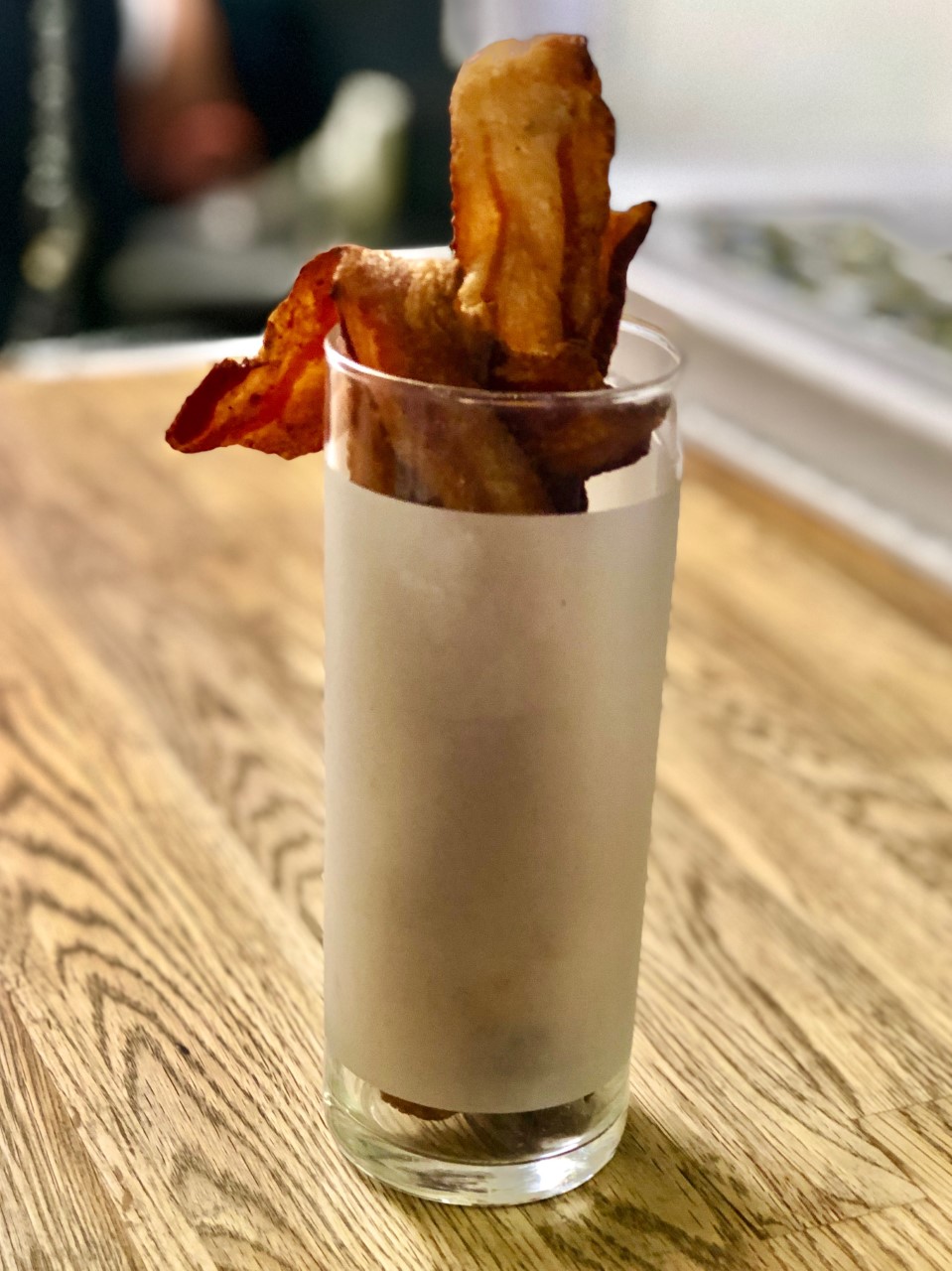 Organic Maple Syrup
Vegan.
Wheat's End Bagel
Vegan. Honey butter or cream cheese. Plain, everything, sesame, and cinnamon raisin or blueberry.
Single Egg Any Style
Dairy-free.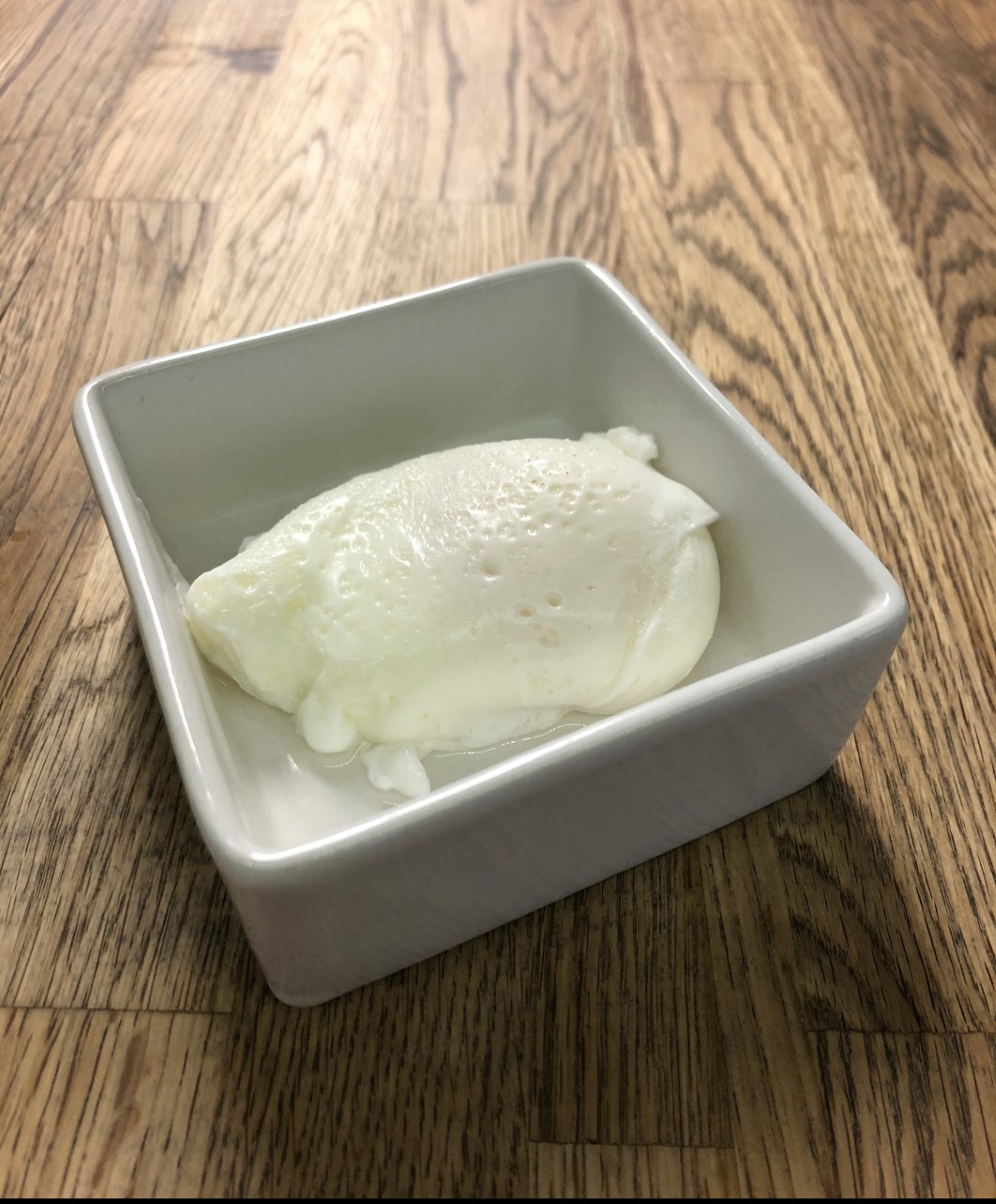 Wheat's End English Muffin
Vegan. Classic or seeded with honey butter or cream cheese.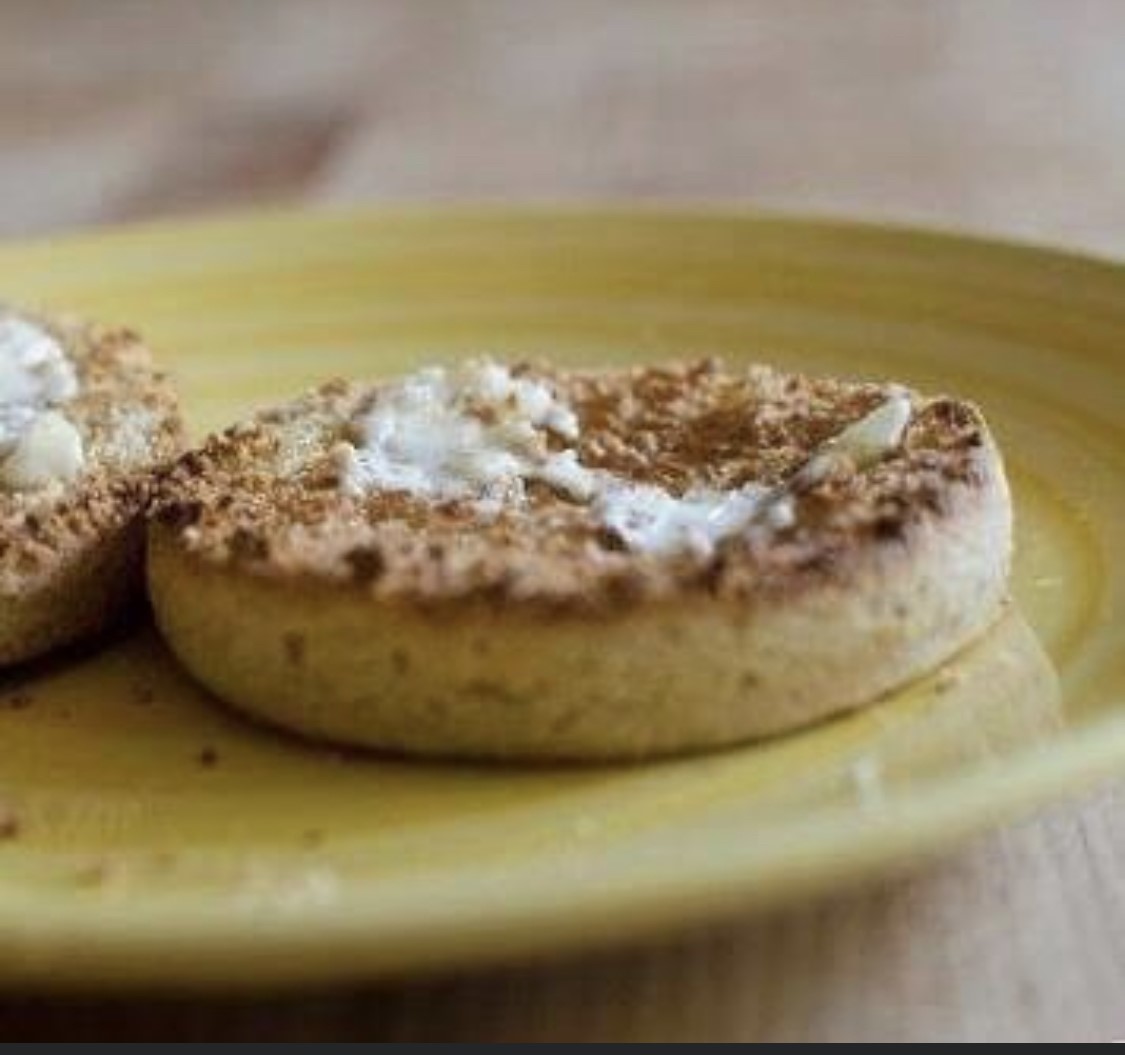 Spicy Potatoes
Vegan. Garlic, cilantro, and sambal.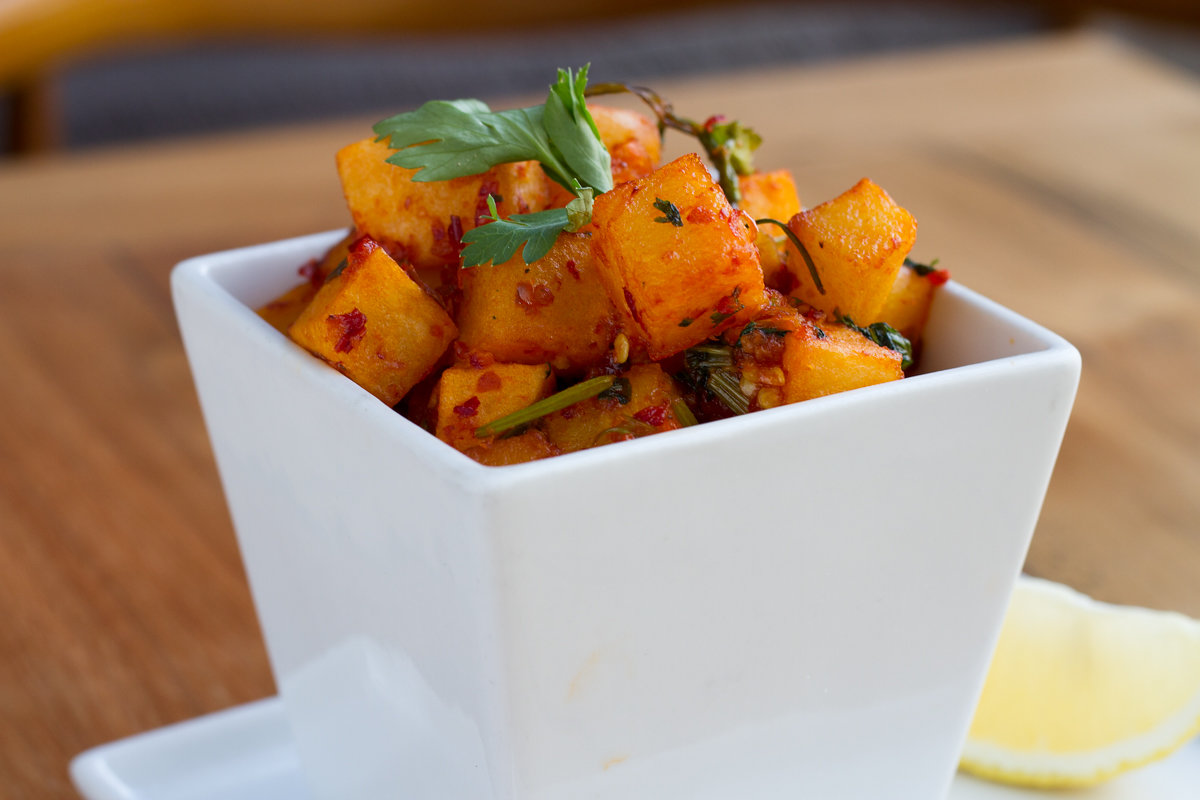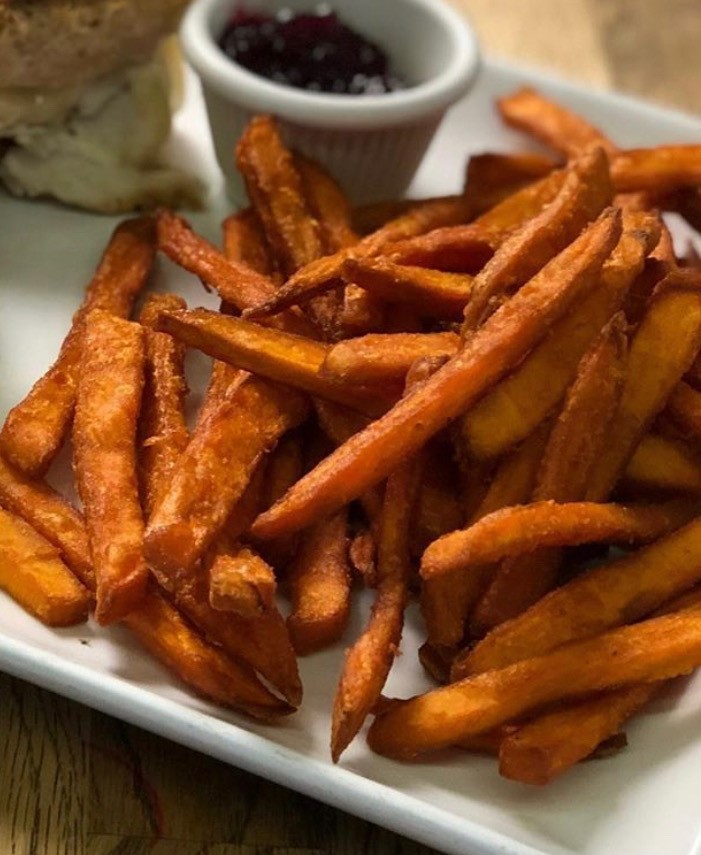 Turkey Sausage Patties
Dairy-Free. 2 Pieces.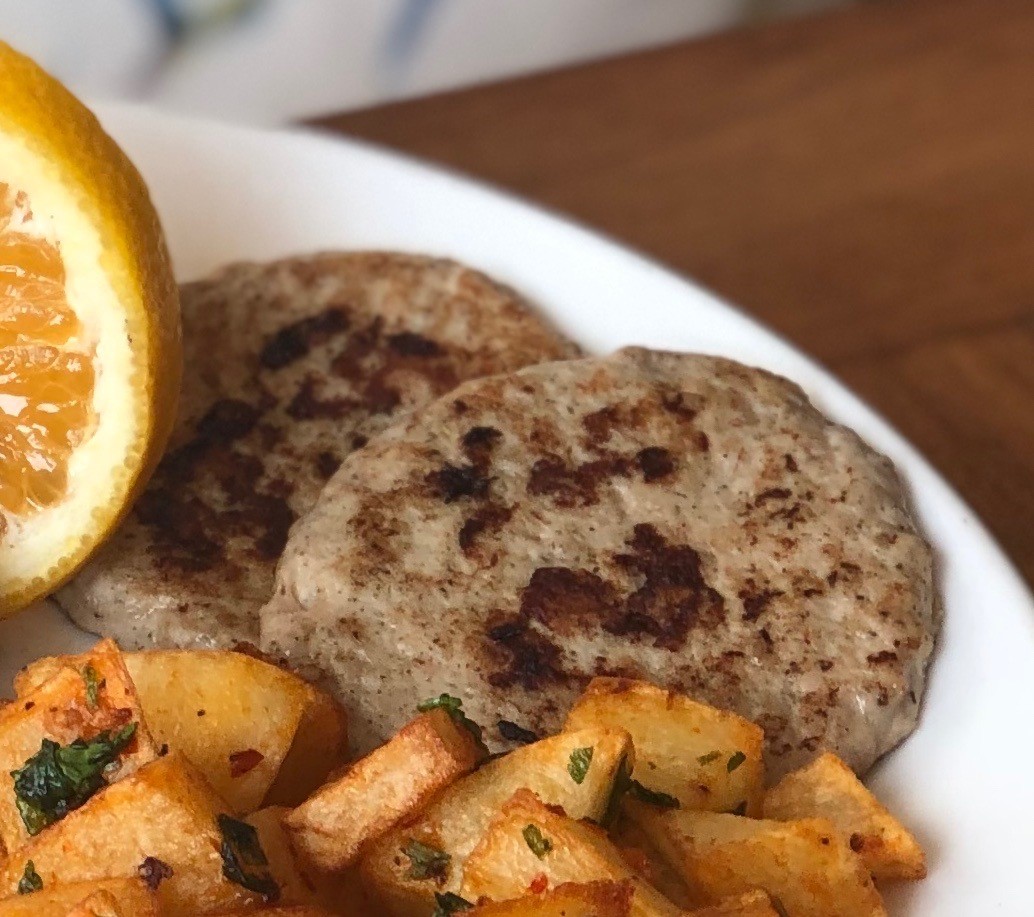 Cafe Treats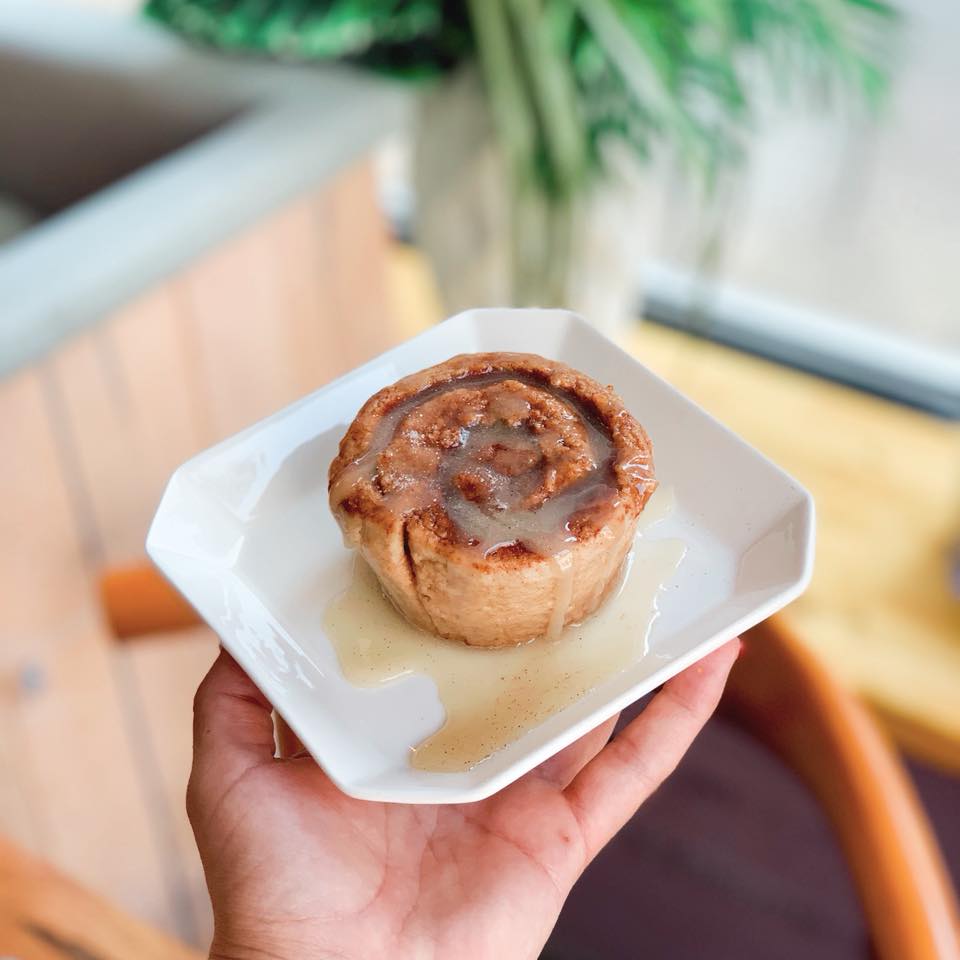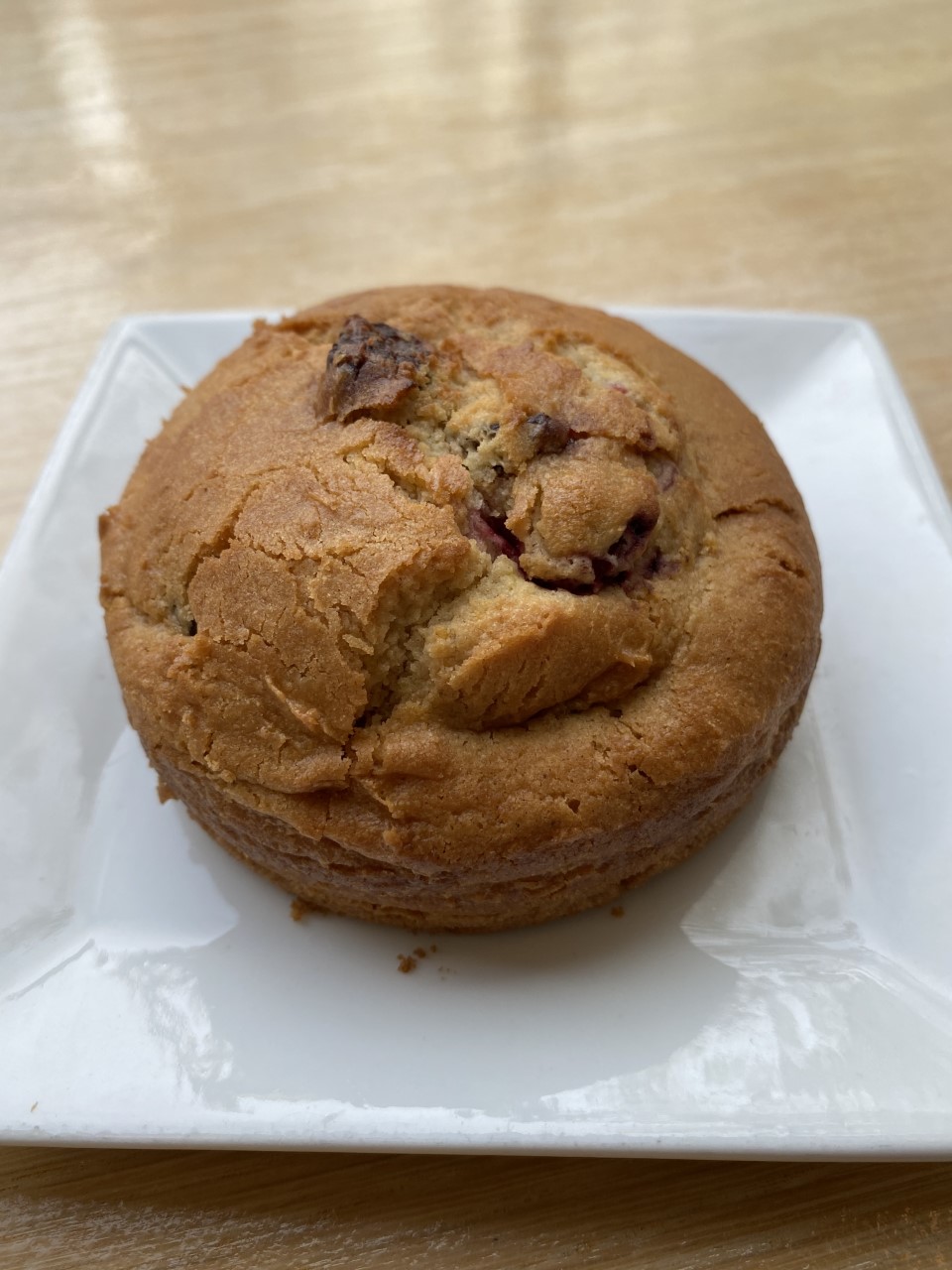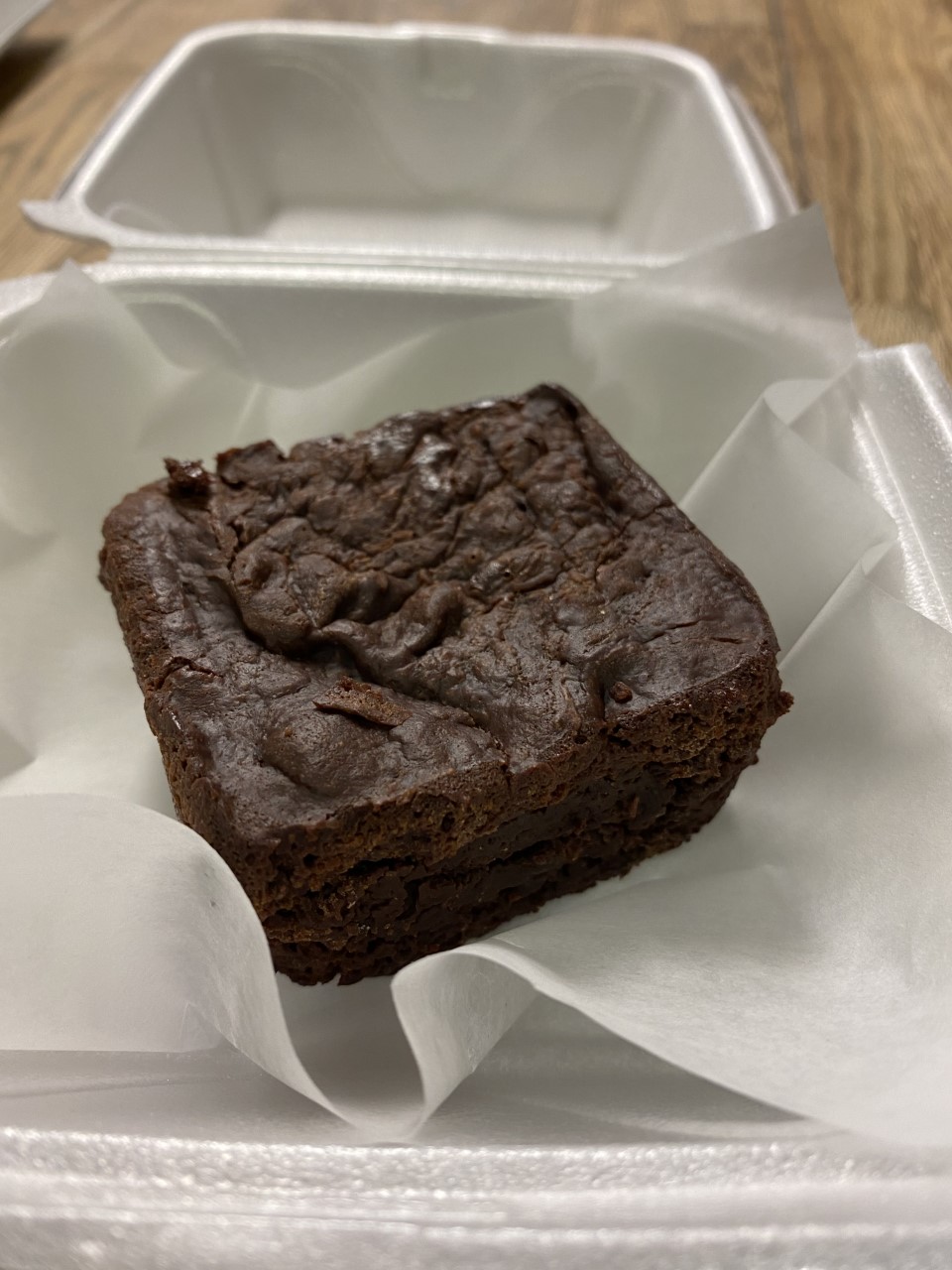 Sweet Breakfast Bun
With butter and blueberries.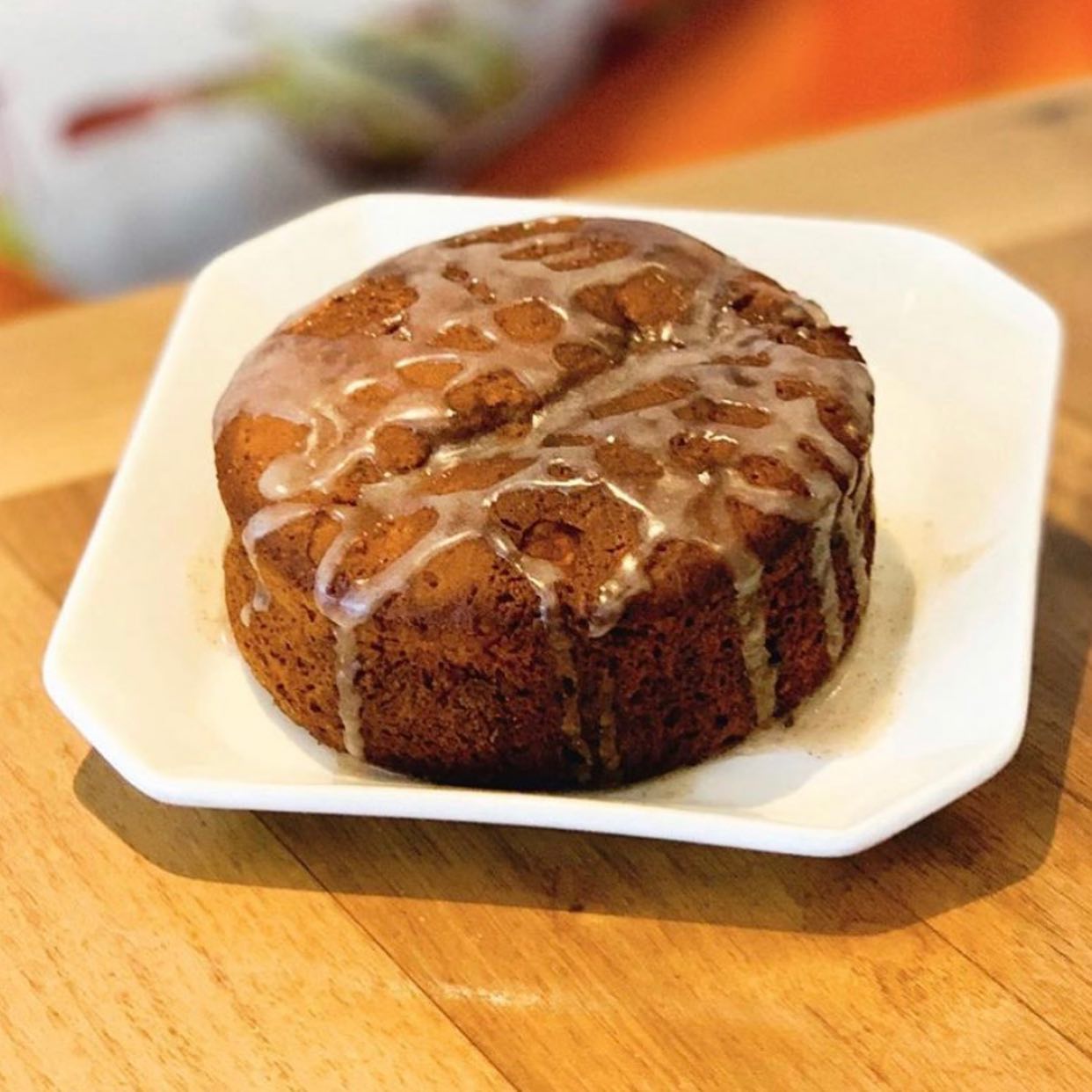 Cold Beverages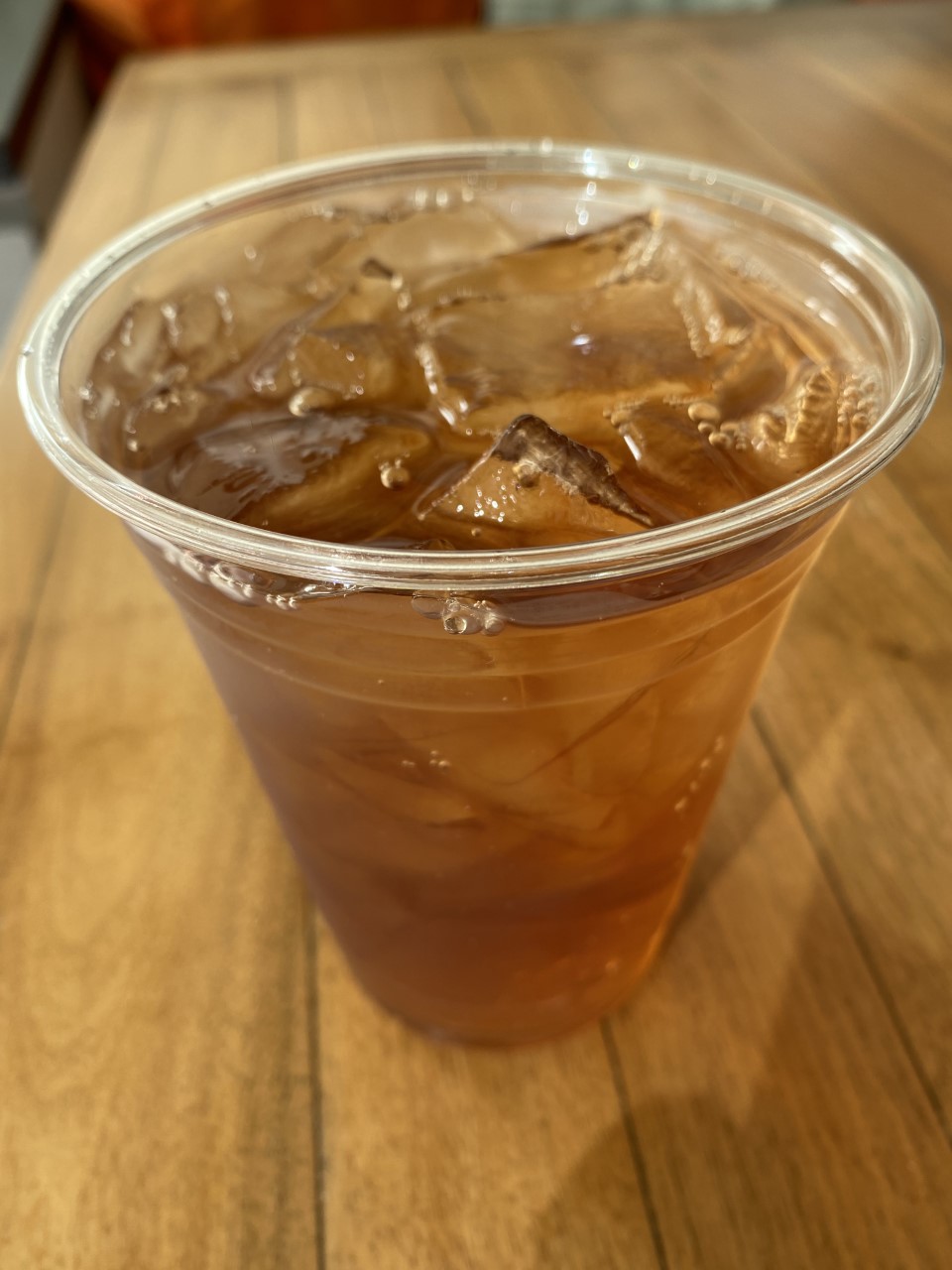 Spindrift Sparkling Seltzer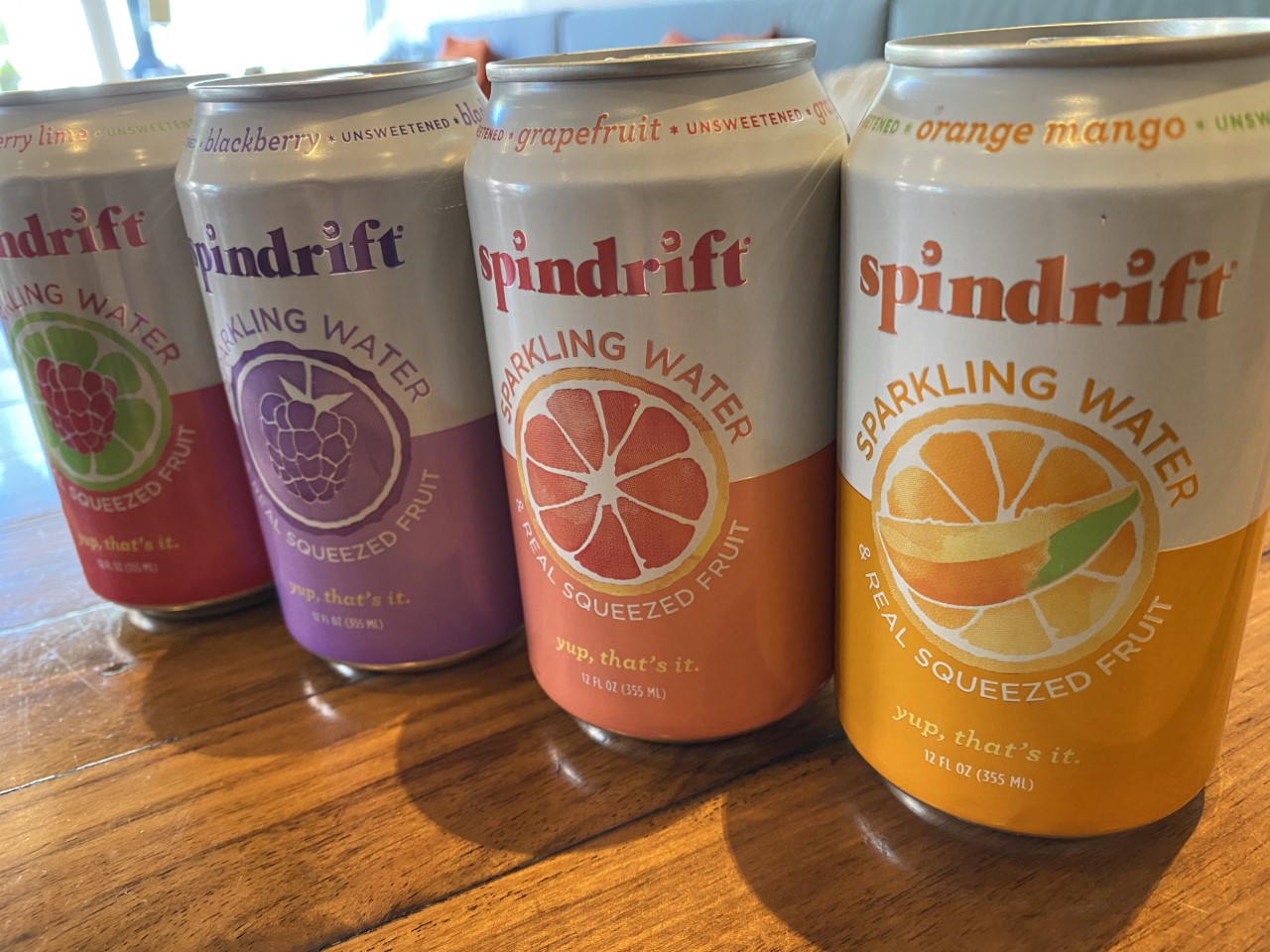 Ginger Beer (Non-Alcoholic)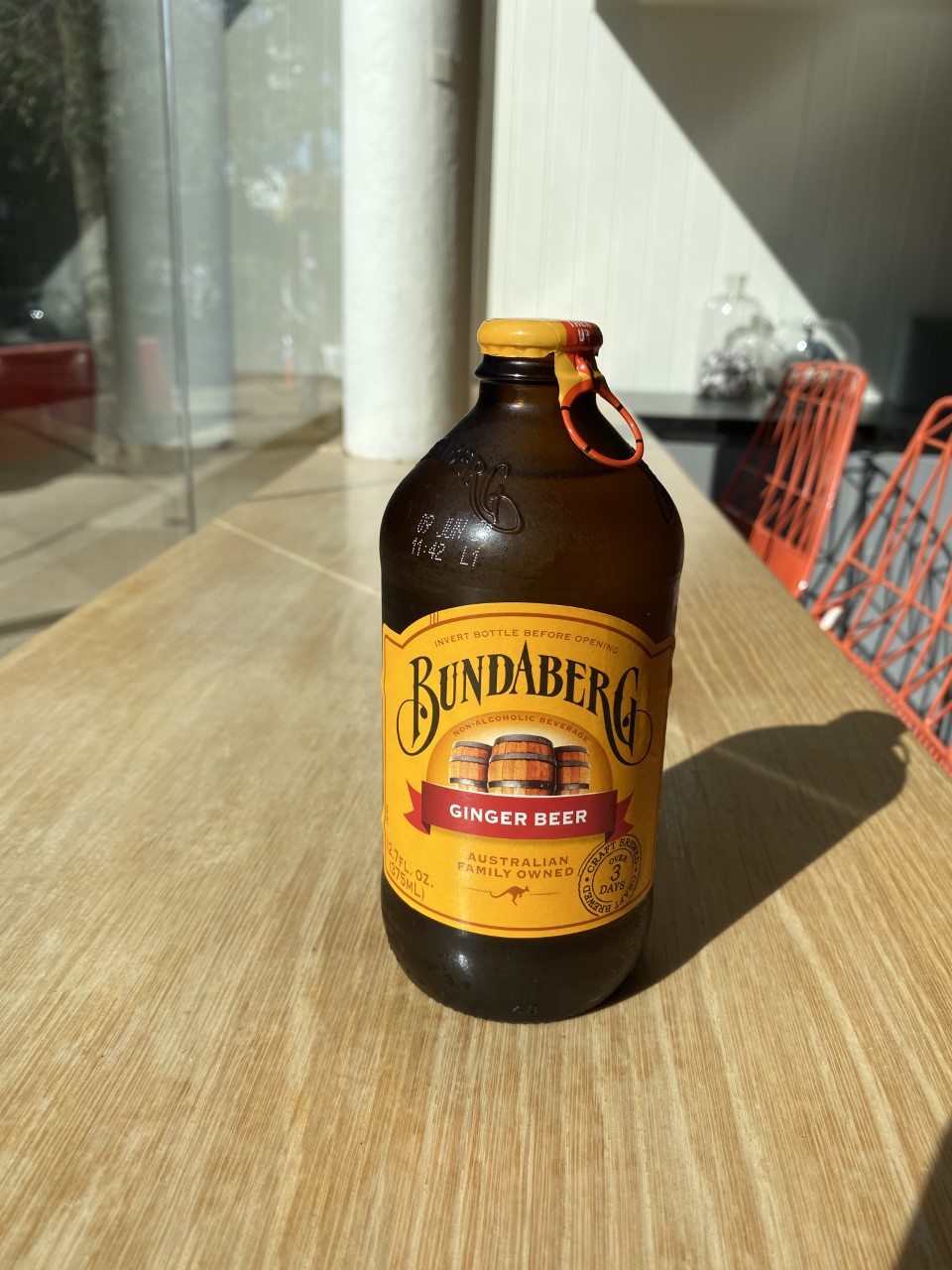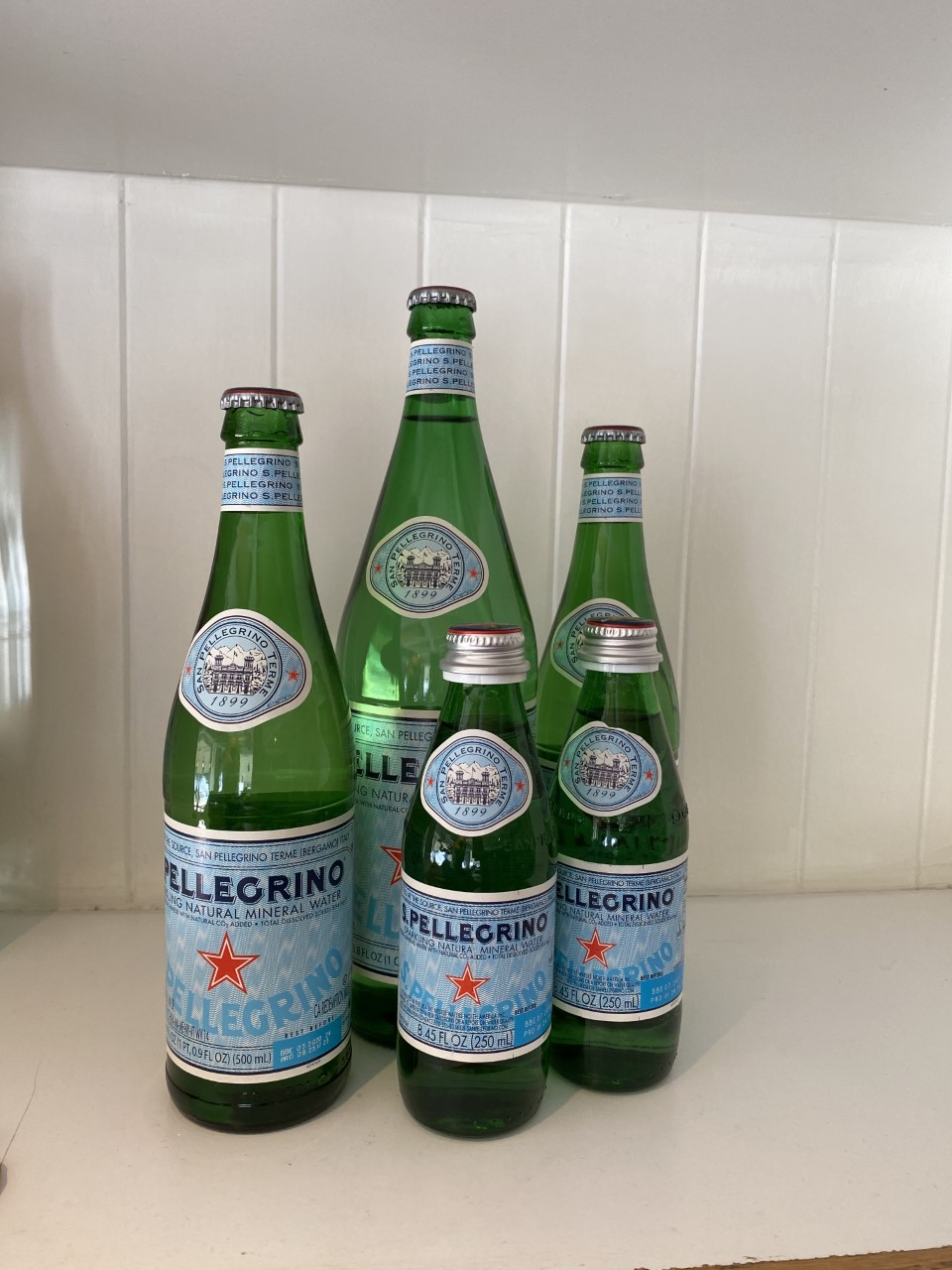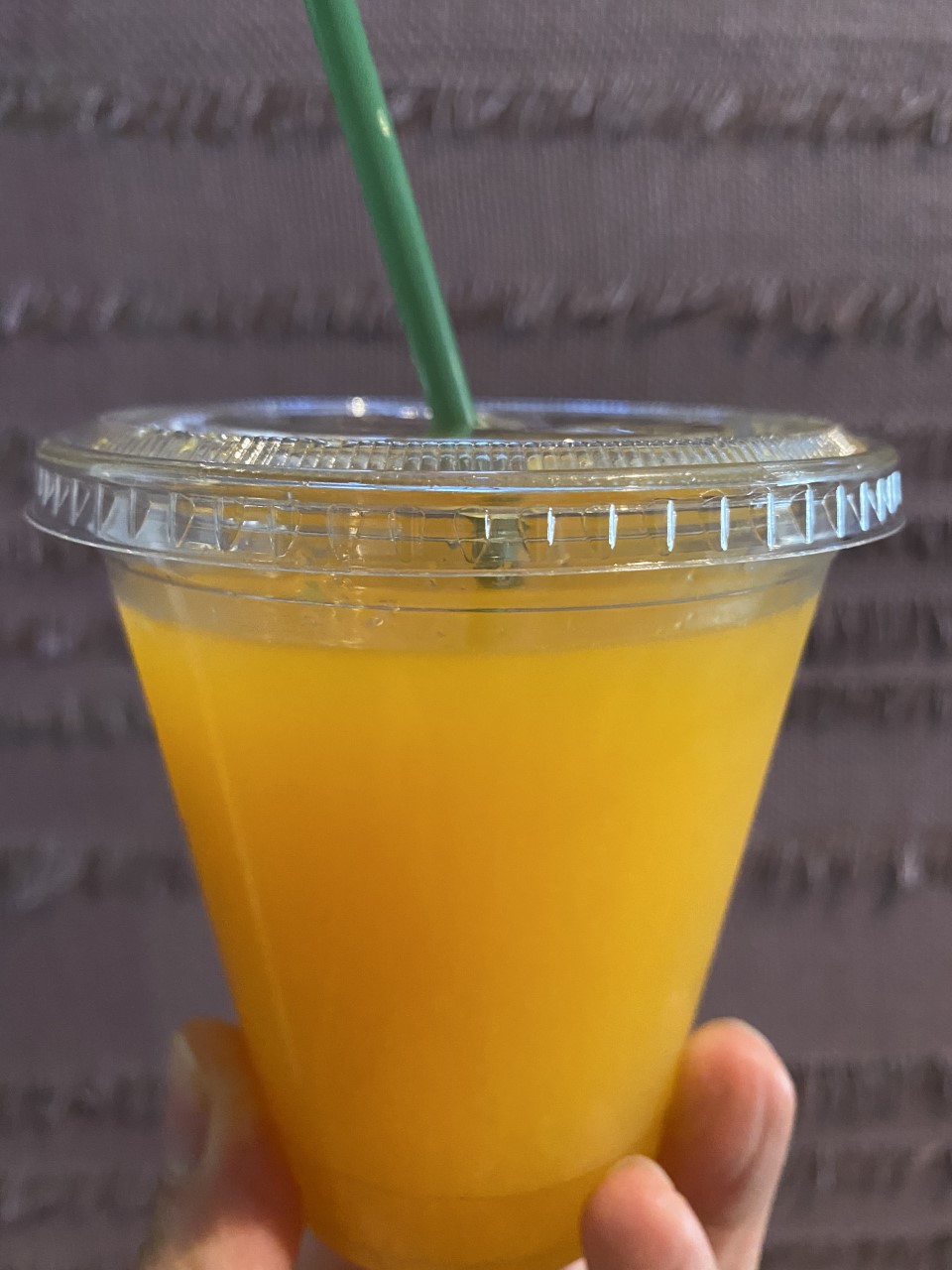 Espresso Bar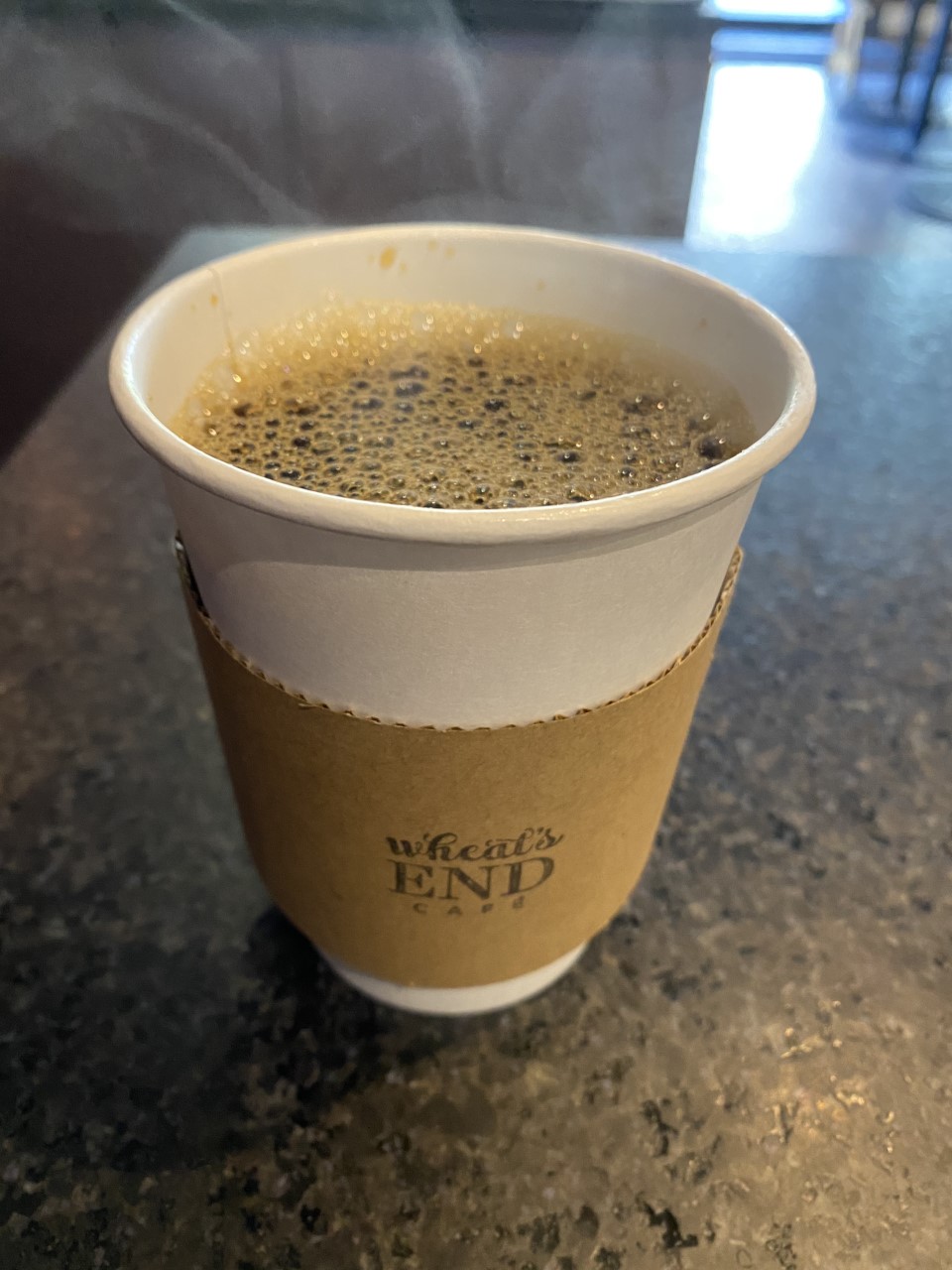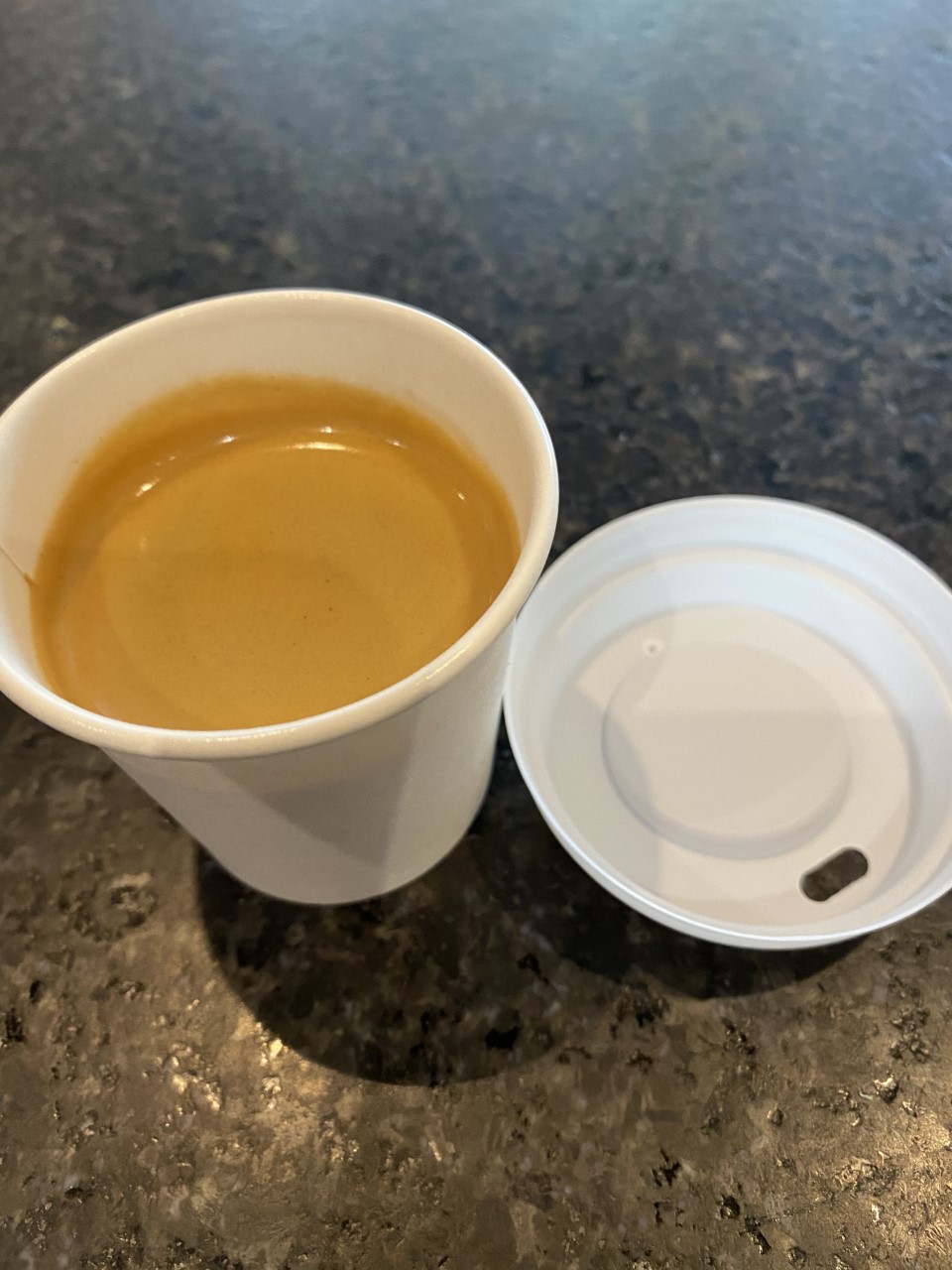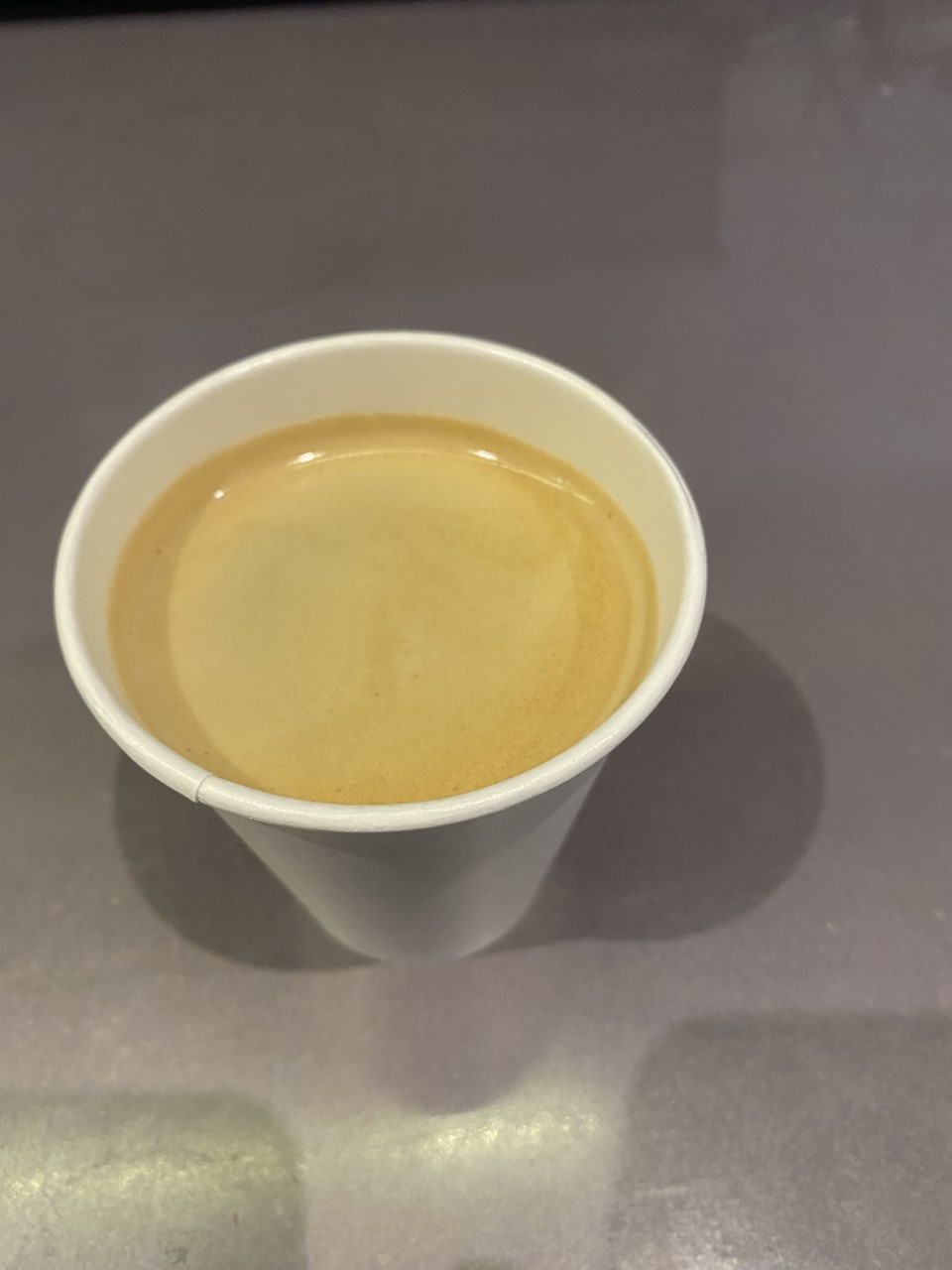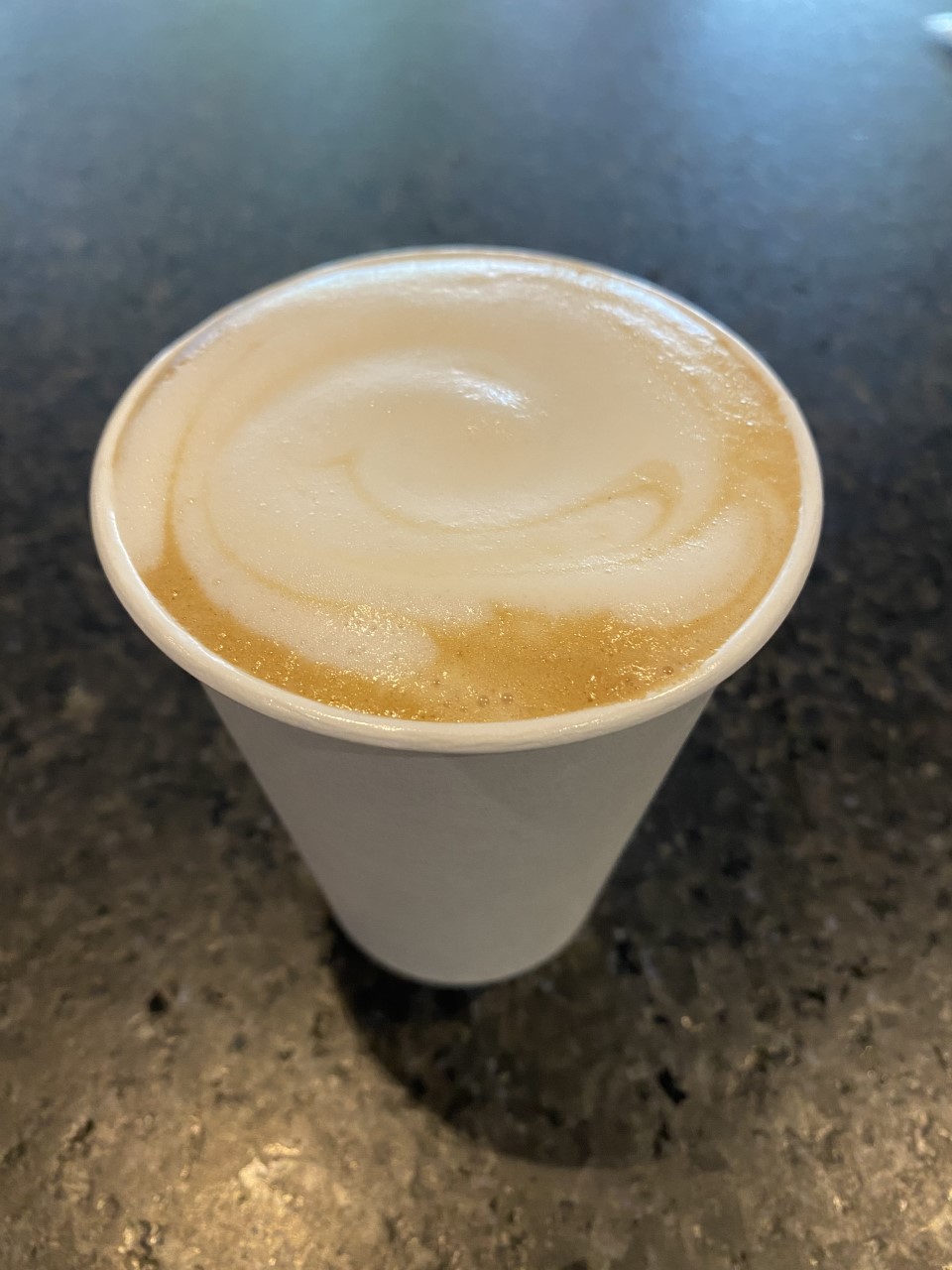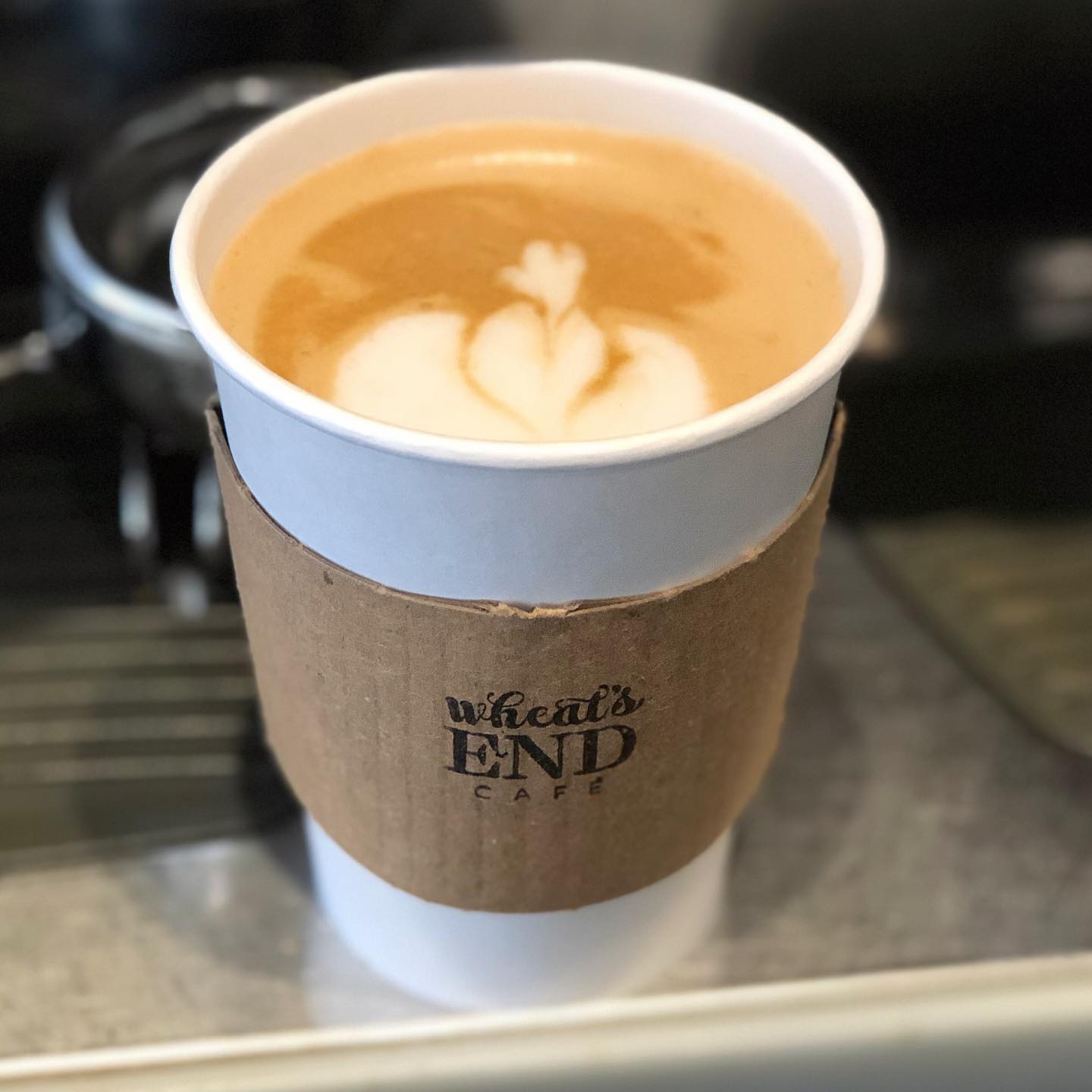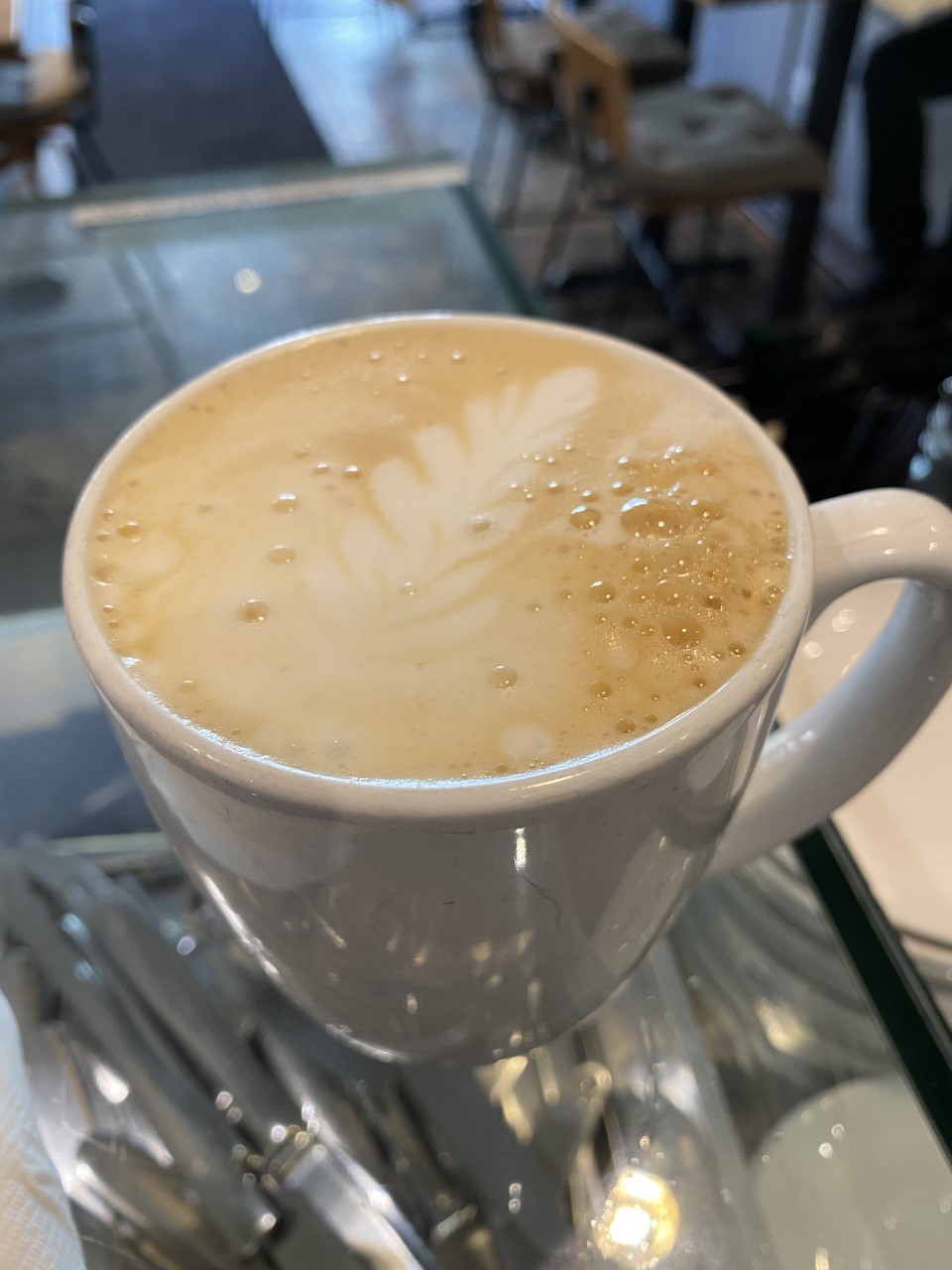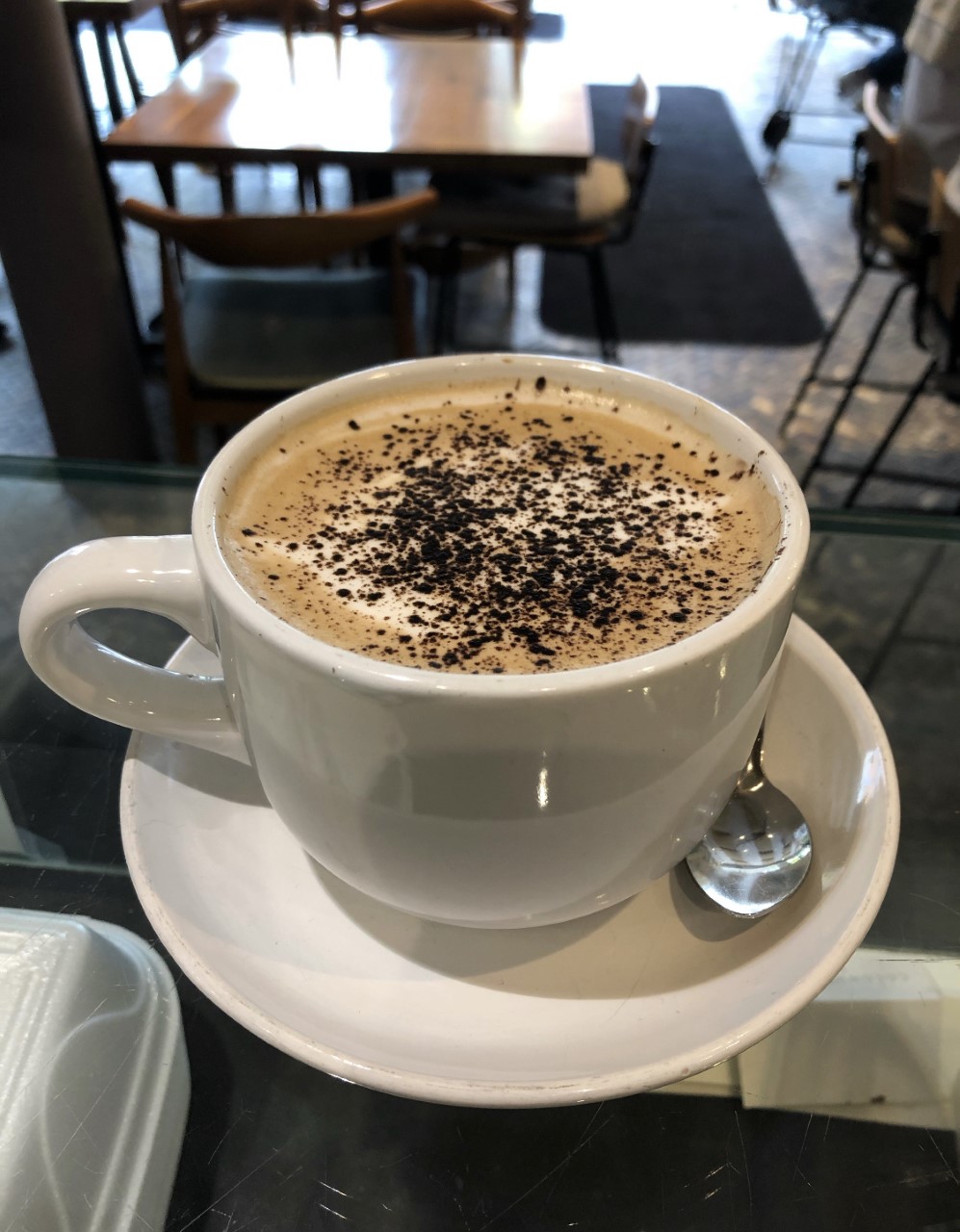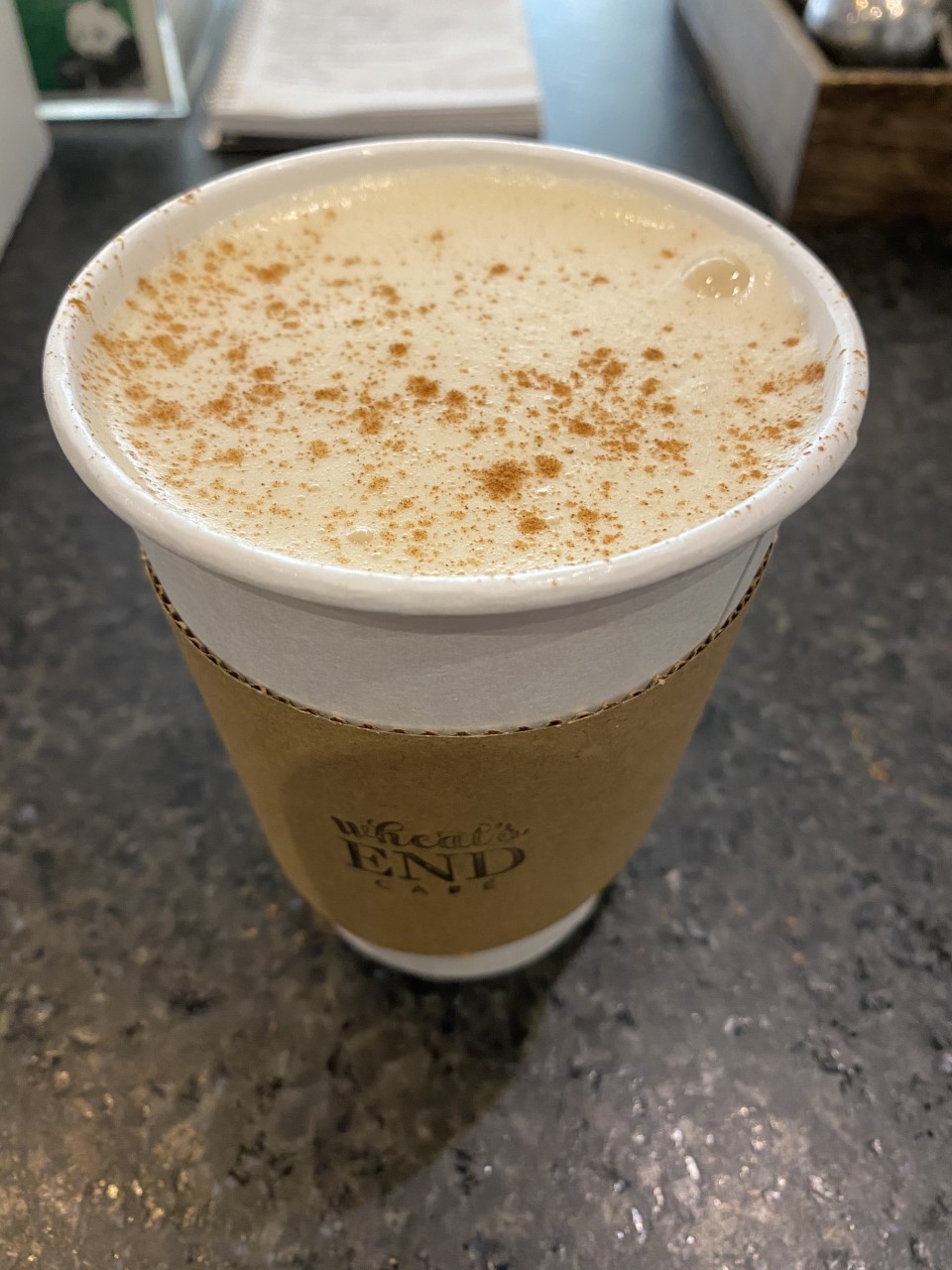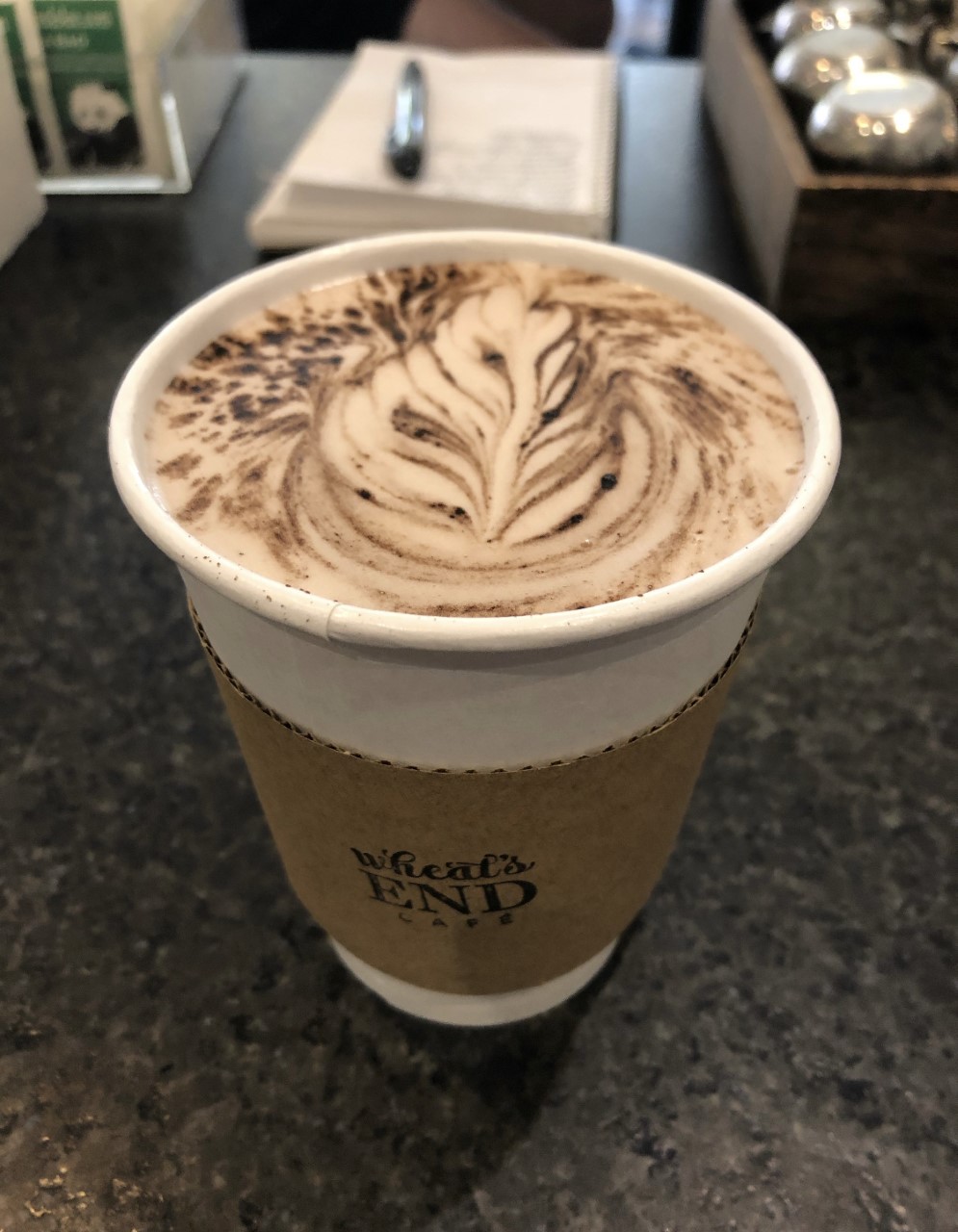 Frozen Items To Go
Frozen English Muffins
Vegan.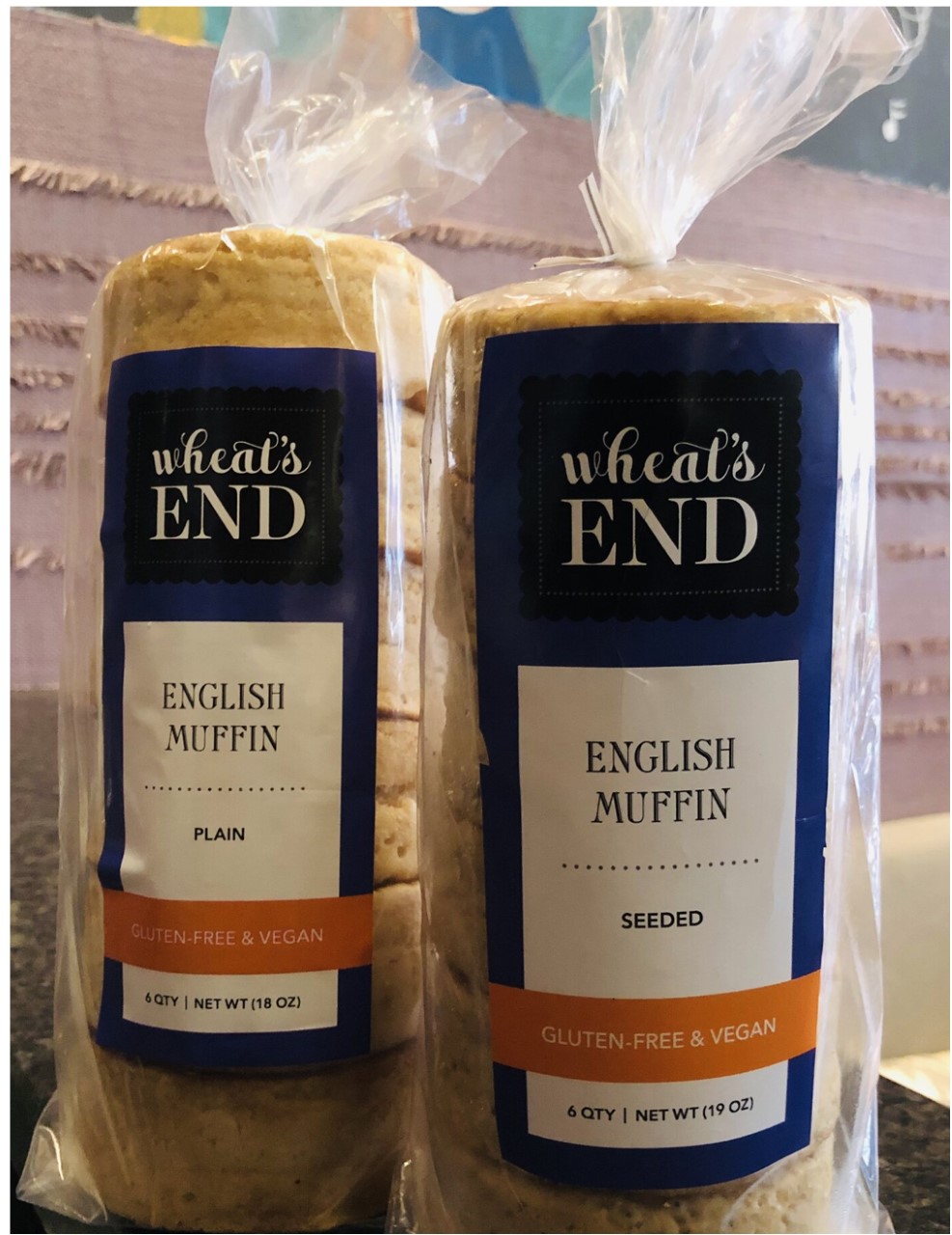 Mini Loaves
Pack of 3 plain.
Sourdough Bread
Limited availability loaf. Vegan.
Frozen Bagels
Plain, cinnamon raisin, everything, blueberry, or sesame. Vegan.
Frozen Pizza Crust (7")
Vegan. Package of 3.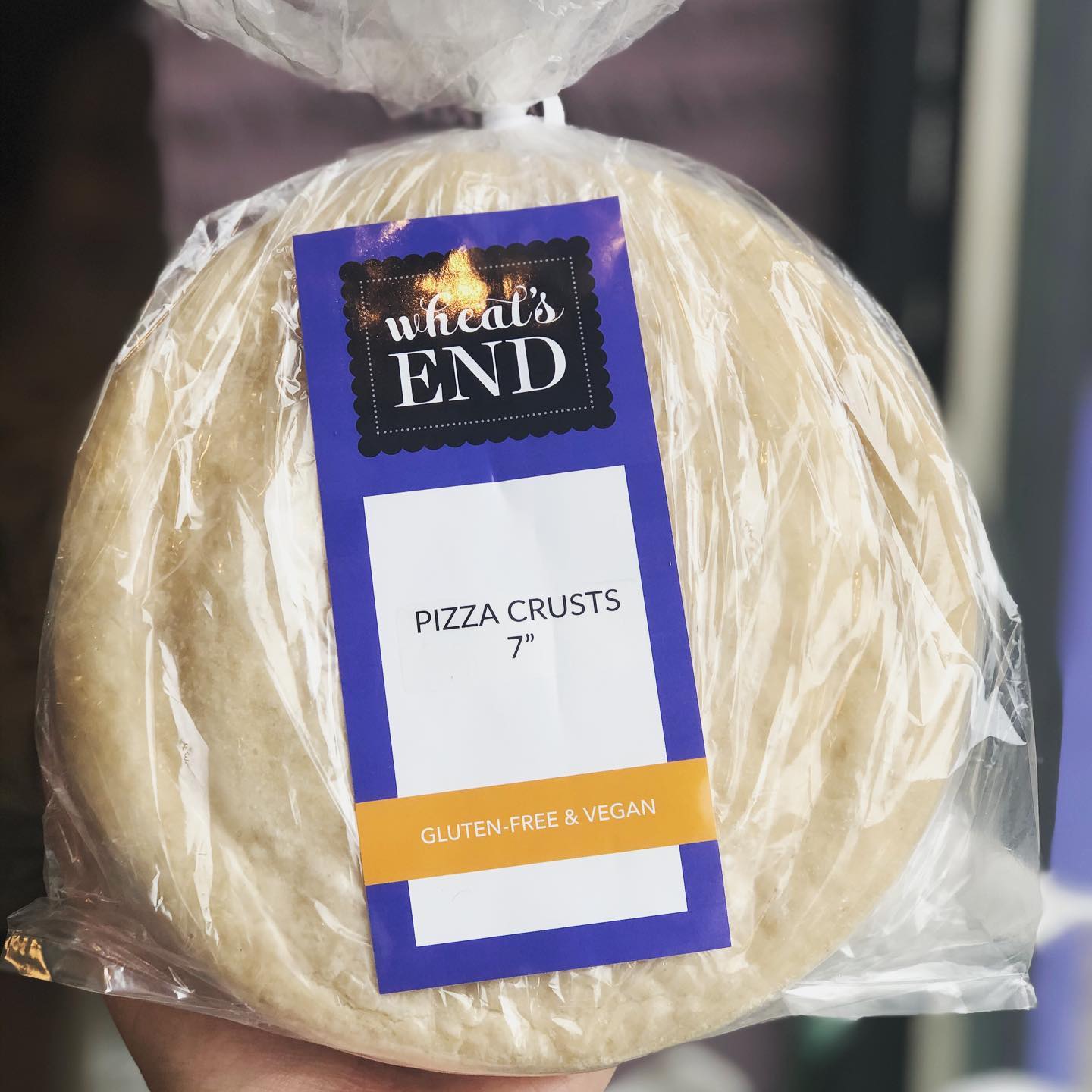 Frozen Donuts
VEGAN. Chocolate, Coconut, Lemon Poppy seed, Orange Spice, Pumpkin Ginger, Strawberry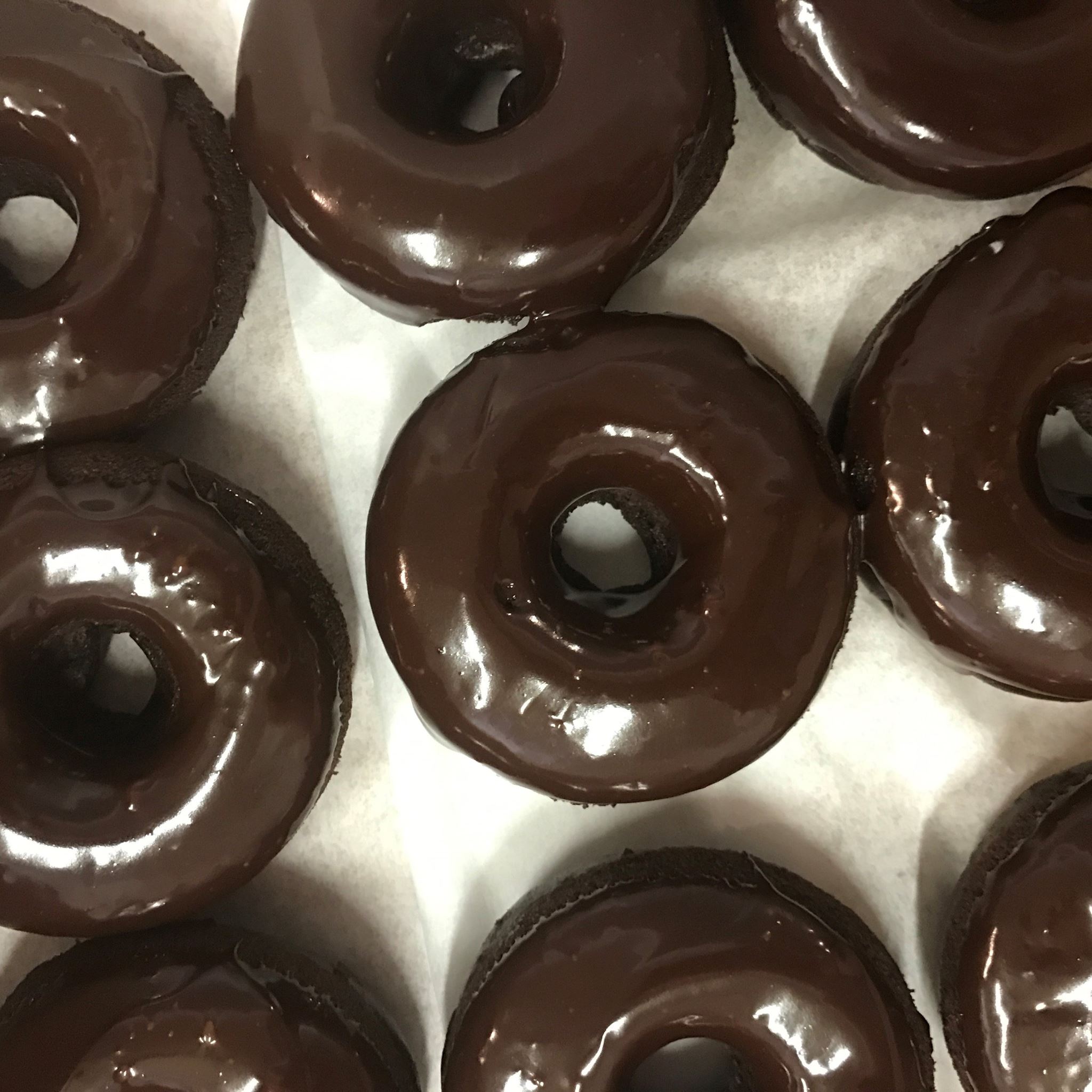 Frozen Scones
chocolate chip, orange cranberry, blueberry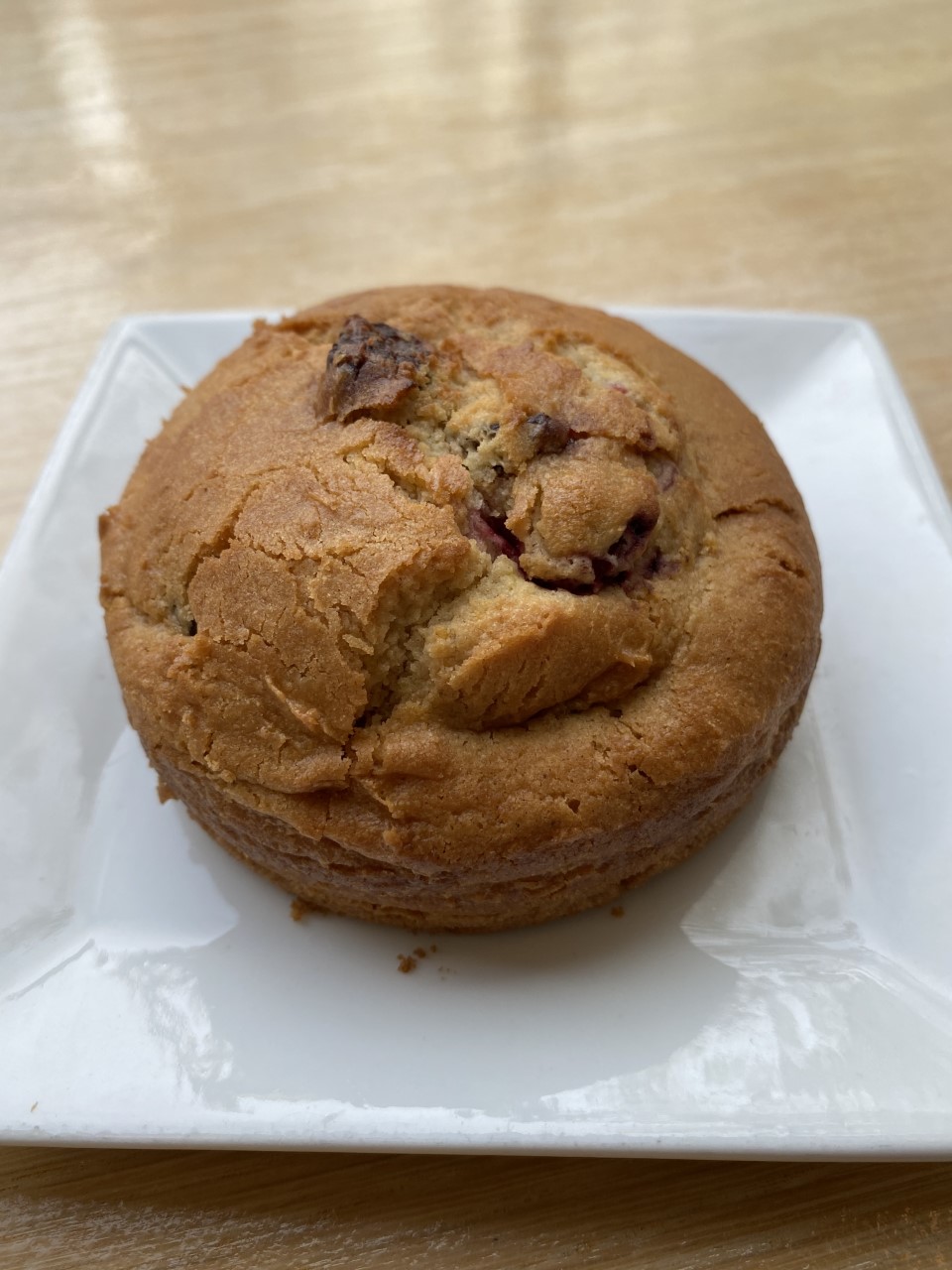 Frozen Biscuits
Plain OR Cheddar Chive
Frozen Cinnamon Roll
Vegan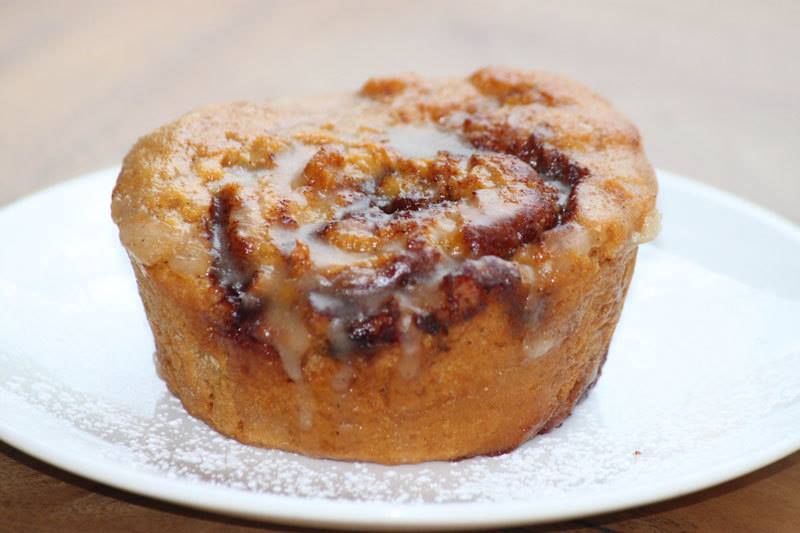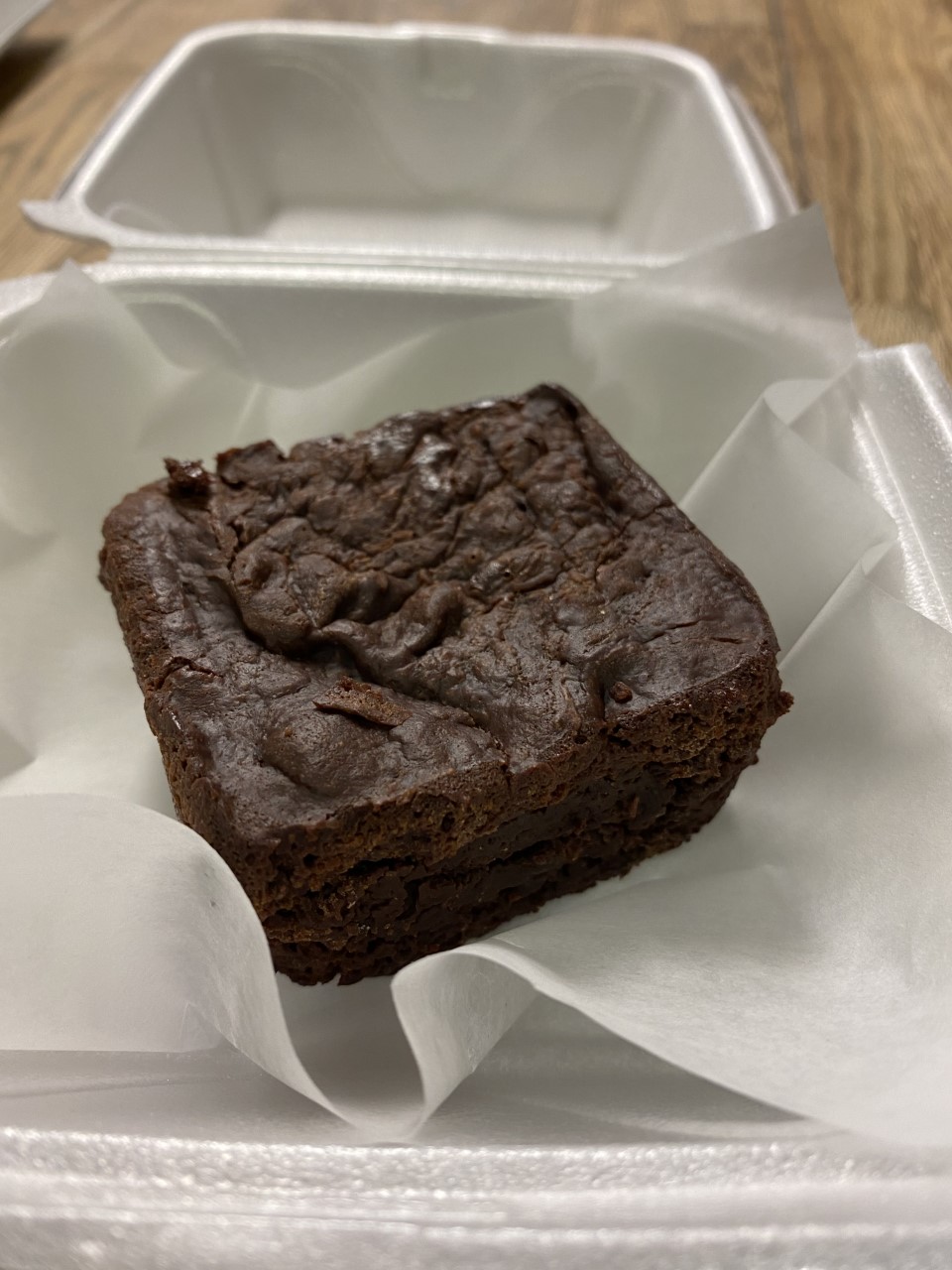 Chocolate Chip Cookie (Frozen only)
Contains: Eggs, Dairy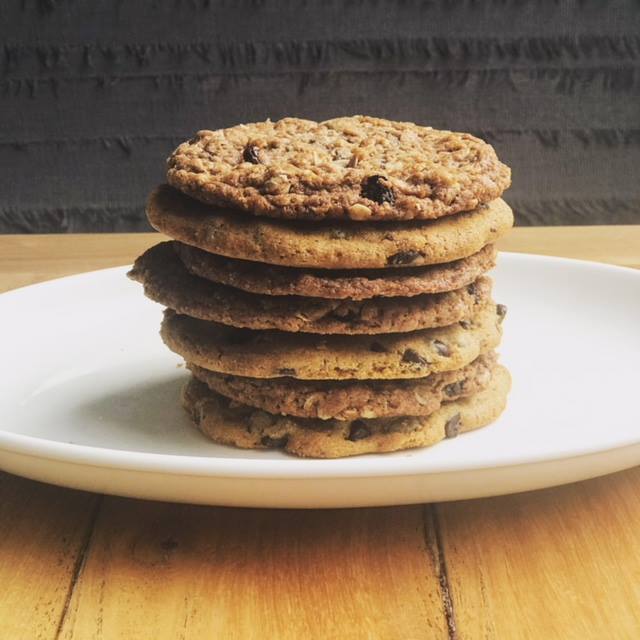 Your Pickup Order
Pickup at 2873 North Broadway
Order Now
---
Your cart is empty.
Add items to get started
---
Contactless Pickup